Documentary details past and present of AME Church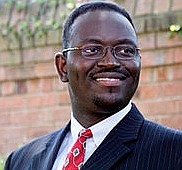 The African Methodist Episcopal Church has released a short film online about its history that includes an interview with the Rev. Clementa C. Pinckney, the pastor killed in a June 2015 racial attack on his historic Mother Emanuel AME Church in Charleston, S.C., church, in which he talks about the historically Black denomination's significance.
"Our church and every good AME pastor knows that we're not just concentrating on getting people to heaven," the pastor told the filmmakers of "The Spirit of African Methodism" shortly before his death.
"We're also concentrating on the social, the psychological, all of the needs, the physical needs, and so we are to be about our Father's business, which includes looking at the holistic ministry."
The 25-minute documentary was produced as a DVD in 2016 but was screened chiefly for church members. It was posted on the AME's YouTube channel in late April. It highlights the history of the 2.5 million-member denomination and its work on social justice issues over more than two centuries.
Church founder Richard Allen, a former slave who purchased his freedom, established Philadelphia's Mother Bethel African Methodist Episcopal Church in 1791 after watching white officials at St. George's Episcopal Church halt the prayer of his friend, clergyman Absalom Jones.
"Before Black men were really free, when people were striving for some sense of dignity, those brave people who began the movement which became the AME Church had the courage and the integrity and the faith to step out and give leadership," said Jamye Coleman Williams, a retired AME general officer.