New city-backed shelter open 7 p.m. to 7 a.m., regardless of weather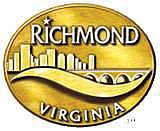 November is ushering in a dramatic expansion of shelter services for the homeless in Richmond.
The revamped service backed by City Hall now is operating from 7 p.m. to 7 a.m. daily through mid-April, no matter the weather, with those being sheltered served dinner and getting a bag lunch when they leave.
For now, the city's shelter is located at the Quality Inn Cen- tral, 3297 N. Arthur Ashe Blvd. near The Diamond baseball stadium, according to the shelter operator, Commonwealth Catholic Charities, or CCC.
The expansion of service partly fulfills the dream of advocates such as Rhonda Sneed of Blessing Warriors and City Councilwoman Stephanie Lynch, 5th District, who have been lobbying the city for creation of a space to serve the unsheltered in all seasons.
With city backing, the CCC shelter operation is offering services that go well beyond the mandate that City Council has imposed. That mandated policy requires the city to open a cold-weather shelter when the forecast is for the temperature, including the wind chill factor, to be at 40 degrees or below. In the past, the city's overflow winter shelter did not serve food.
CCC began operations Monday at the motel and announced that those seeking shelter no longer have to pre-register or arrive by a certain time. People are being told if they show up, they will have a place to sleep even if is after 9 p.m.
The nonprofit also has counselors to interview willing people about their housing options, including long-term shelters or re- housing. Twelve other nonprofits in the Richmond area operate shelters or provide housing services to those who have no place to live, according to the Greater Richmond Continuum of Care.
The Quality Inn will continue to be used until CCC completes the renovation of its Housing Resource Center, 809 Oliver Hill Way in Shockoe Valley.
Mayor Levar M. Stoney's administration, with City Council approval, steered $1.8 million in federal funds to CCC to en- able the organization to develop a 75-bed space for use as a year-round shelter.