Richmond's George Floyd?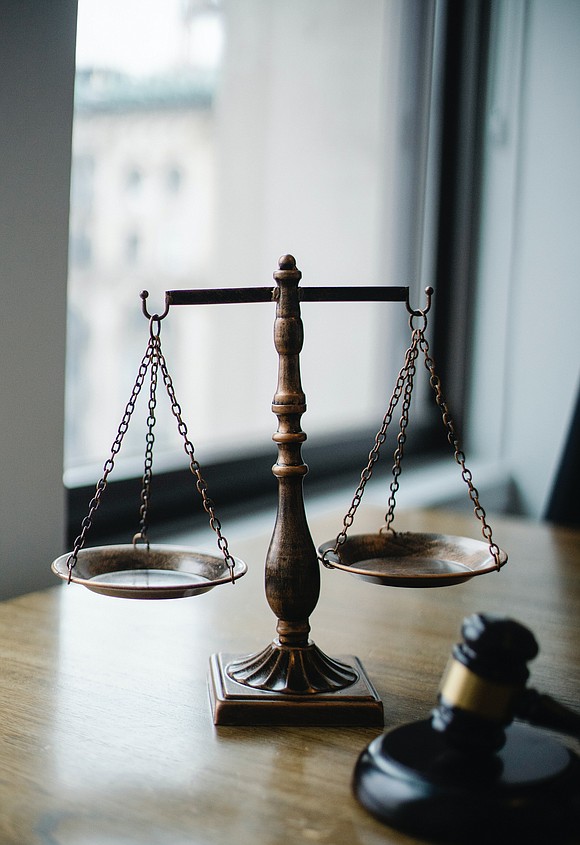 Richmonder Joshua Lee Lawhon's life ended on Jan. 16, 2018.
Mr. Lawhon suffered irreversible brain damage after being smothered by two Richmond police officers and two paramedics during a confrontation at his Stockton Street residence in South Side.
The incident, captured on audio and video via body cameras worn by the officers, eerily resembles the Minneapolis police slaying of George Floyd by suffocation that sparked national and global protests against racial injustice and police brutality.
Unlike Mr. Floyd, Mr. Lawhon had no outstanding charges pending against him. He was fatally injured, according to court documents, for rejecting an effort to force him to go to a mental hospital over his protests.
He suffered brain damage after he was handcuffed and had his mouth and nose pressed into a couch pillow for nearly six minutes, the recordings show.
His last words: "I can't breathe."
Unresponsive after the officers and paramedics finally stopped holding him down, he was rushed to a local hospital and was officially pronounced dead two days later.
While no one involved has been charged in Mr. Lawhon's death, his mother, Angela Lawhon, is seeking to hold the participants accountable through a $25 million wrongful death lawsuit that Henrico-based Halperin Law Center has filed in federal court on her behalf.
Ms. Lawhon just received major support from a three-judge panel of the Richmond-based 4th U.S. Circuit Court of Appeals that found Mr. Lawhon's death was the result of a violation of his constitutional right to be free from "illegal search and seizure" by government officials.
On Nov. 15, the panel issued that opinion in clearing the way for a trial against the named defendants — Officers John Edwards and LaShaun Turner and the two emergency medical technicians, Alexander Mayes and Christopher Tenley of the Richmond Ambulance Authority.
The three-judge panel unanimously found that U.S. District Court Judge Henry E. Hudson got it right in ruling that none of the four defendants were immune from the suit, either under the doctrine of "qualified immunity" that protects officers from being sued for negligence or under the state's Good Samaritan law that generally protects EMTs from liability.
The defendants, while denying some of the allegations, have made significant admissions about the circumstances of Mr. Lawhon's death that appear to confirm the thrust of Ms. Lawhon's lawsuit.
In a response to the suit, Officer Edwards in a sworn statement admitted taking Mr. Lawhon to the floor in his residence, handcuffing him and, with the assistance of Officer Turner and the two EMTs, holding him down with his face pressed into the pillow that was on the floor.
According to Ms. Lawhon's suit, the case involves a violation of protocols that spell out how police are to handle those taken into custody, as well as Richmond Ambulance Authority protocols involving the treatment of people who refuse transport.
The danger of suffocating a prone, handcuffed individual has long been known, the suit notes. Since at least 2010, the suit states that the Richmond Police Department has trained personnel, including Officers Edwards and Turner, about the need to reposition those in custody.
The police department also has issued a general order to officers directing them to refrain from keeping suspects face down any longer than necessary.
In its opinion, the appeals court judges noted Mr. Lawhon "had committed no crime."
The officers had come to his residence in the 3600 block of Stockton Street in response to a 911 call from his roommate, Shaunna Tunstall, who wanted Mr. Lawhon, a diagnosed schizophrenic, to be hospitalized.
According to a transcript of audio from the body cameras, Mr. Lawhon refused the officers' request to go with them and kept asking them to leave.
The officers first asked for an ambulance from RAA to respond to check Mr. Lawhon. After Mr. Mayes and Mr. Tenley arrived, Mr. Lawhon acknowledged again to them that he had taken too much of a prescription medicine, which led him to fall and hit his nose, which bled.
Mr. Lawhon told the EMTs that he was not trying to harm himself, was not suicidal and was not planning to harm anyone else.
The EMTs told the police officers that Mr. Lawhon did not meet the criteria for an involuntary commitment, which requires a finding that a person might be a danger to themselves or others. Ms. Tunstall, despite expressing no concern about her safety, still kept urging the officers to take him to be hospitalized.
One EMT remarked that to take him based on his responses "would amount to kidnapping."
According to RAA policy, a patient is entitled to refuse to be transported, and EMTs are directed to leave when that happens.
Nonetheless, the police officers proceeded to violate Mr. Lawhon's rights without justification, according to the appeals court opinion.
Writing for the panel, Judge Diana Gribbon Motz stated the officers used excessive force.
With Mr. Lawhon "handcuffed, he could not have posed any risk to the safety of the officers or others and viewing the evidence in the light most favorable to (the plaintiff), he did not actively resist or attempt to evade the officers.
"We also take into account the severity of the injuries in our determination of whether officers used excessive force," Judge Motz continued. "Here, Lawhon suffered the most severe injury possible — death.
"There is no doubt," she wrote, "that continuing to apply force to a secured unarmed man, to effectuate a seizure for which the individual's own benefit provides the only justification, constitutes excessive force in violation of the Fourth Amendment."
She stated that, in past cases, the 4th U.S. Circuit Court of Appeals has denied "qualified immunity" to officers who have used excessive force on individuals in restraints.
She also noted that other federal circuit courts have agreed that the "specific conduct of creating asphyxiating conditions by applying force to a person's body while holding them in a (face-down) prone position constitutes excessive force."
Mr. Tenley is still employed by RAA; Mr. Mayes is not, according to the ambulance authority.
Officer Edwards has left the Richmond Police Department. Officer Turner is still on active duty and was among four officers awarded a life-saving medal later in 2018 for preventing a woman from committing suicide.
The U.S. Justice Department, which has authority to bring charges in cases where a person's civil rights have been violated, has not intervened in the case.