Retired pediatrician Dr. Cynthia Charity succumbs at 73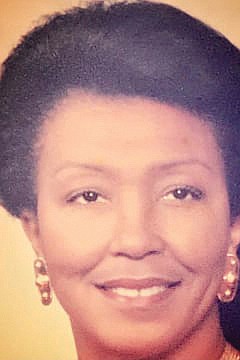 Dr. Cynthia Anne McClennon Charity sought to keep a generation of Richmond children healthy.
Her work as a caring pediatrician for 26 years is being remembered following her death Wednesday, Oct. 13, 2021. She was 73.
Dr. Charity was the wife of Dr. Renard A. Charity Sr., an obstetrician and gynecologist who looked after women's health and delivered their babies. In 1980, they began operating their medical practices in the same building, starting out at 1500 Semmes Ave. in South Side, and then operating offices at 700 W. Grace St. and in the Manchester Medical Building they developed at 101 Cowardin Ave.
Dr.Charity met her future husband while completing her undergraduate studies at Vanderbilt University in Nashville, Tenn., where she was among the first African-American students in the mid-1960s. At the time, he was earning his medical degree at nearby Meharry Medical College. They married in 1967.
She and her husband were parents of a growing son when she enrolled in medical school in New York. Along with juggling demands at home, Dr. Charity completed the difficult course work at Columbia University's College of Physicians and Surgeons in May 1976, winning recognition for accomplishing the feat as a married mother.
She also gave birth to a daughter, Anne, in 1976, and a second daughter, Renee, in 1978, while completing her pediatric residency at the Medical College of Virginia.
Her family said she delighted in seeing her pediatric patients grow up under her care. She retired in 2006.
Later, she and her husband rarely could go to the store or run an errand without hearing the call, "Dr. Charity! Dr. Charity!" from former patients, her family noted.
Along with her medical practice, Dr.Charity was a member of Gilfield Baptist Church in Charles City County and also was involved in civic endeavors as a member of various boards and organizations, her family said.
Her family said she enjoyed traveling with her husband, but was happiest engaging in creative pursuits, such as sewing a garment, crocheting or cross-stitching elaborate patterns and beautifully decorating her home for every holiday.
Survivors include her husband of 54 years, Dr. Charity; her son, Renard Charity Jr. of Needham, Mass.; her two daughters, Dr.AnneCharityHudleyofStanford,Ca- lif., and Renée Charity Price of Princeton, N.J.; and five grandchildren.
The family held a private memorial service.