VCU to meet VSU Nov. 1 at the Siegel Center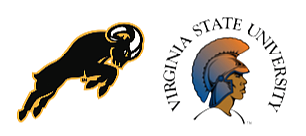 A hoops rivalry that began more than a half century ago will be renewed Monday, Nov. 1, when Virginia Commonwealth University hosts Virginia State University in an exhibition game.
Tipoff is set for 7 p.m. at a likely jam-packed Siegel Center on the VCU campus.
VCU, 19-7 a season ago, will be trying to replace guard Nah'Shon "Bones" Hyland, the NBA Denver Nuggets' top draft choice this year, and three injured Rams—Ace Baldwin, who is expected back in January, and Jamir Watkins and Jarren McAllister, who are out for the season with knee injuries.
VSU opted out the entire 2020-21 season because of COVID-19. The CIAA Trojans were 19-9 in 2019-20.
Two seasons ago, VCU routed VSU 90-53 in a similar NCAA Division I versus Division II preseason warmup.
The VCU-VSU matchup goes way back. The Rams and Trojans began playing Feb. 4, 1970, in a contest VCU won in overtime 96- 92 at the former Franklin Street Gymnasium. The game was played before a sold-out crowd with many standing in the end zones.
In the tense final minutes, some young VSU fans strongly objected to a call and rushed the floor, heading toward the official.
In a blink, VSU Coach Harold Deane, in his first season with the Trojans, quickly and forcefully intervened and disaster was avoided.
VCU will open its official season under Coach Mike Rhoades Nov. 9 at "The Stu" against the Saint Peter's University Peacocks of Jersey City, N.J.
VSU Coach Lonnie Blow's Trojans will open Nov. 12-13 at its Multi-Purpose Center against Mansfield University and Shippensburg University, both of Pennsylvania.