30 city employees face possible firing over COVID-19 vaccination mandate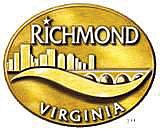 With the City of Richmond just days away from the Oct. 1 deadline for all employees to be fully vaccinated against the coronavirus, all but 30 workers have gotten the vaccine or filed religious or medical exemptions to the city mandate.
Those 30 workers could face potential consequences, including leave without pay or firing – "the ultimate action," according to Mayor Levar M. Stoney.
"We believe the health and welfare of our employees is of ... utmost priority, but also the health and welfare of the people that we interface with in our community," Mayor Stoney said during a media briefing Sept. 15. "If you believe that you're not going to get vaccinated, you're not going to have a job at the City of Richmond."
The City of Richmond has roughly 3,600 workers and was the first Virginia locality to implement a COVID-19 vaccine requirement. It applied to employees in all departments, but not the roughly 500 working under constitutional officers, including the Richmond Sheriff's Office and Commonwealth's Attorney's Office. It also does not apply to Richmond Public Schools employees.
City employees had until Aug. 18 to submit documentation of full vaccination or that they had received a first dose, or submit a request for exemption.
Mayor Stoney said at the time that 74 percent of city workers were fully vaccinated, with another 10 percent partially vaccinated and set to meet the Oct. 1 deadline.
Another 10 percent of the workforce have had exemptions approved, with more religious exemptions than medical exemptions.