Roundball legends Neblett and Dark host bookbag giveaway in Danville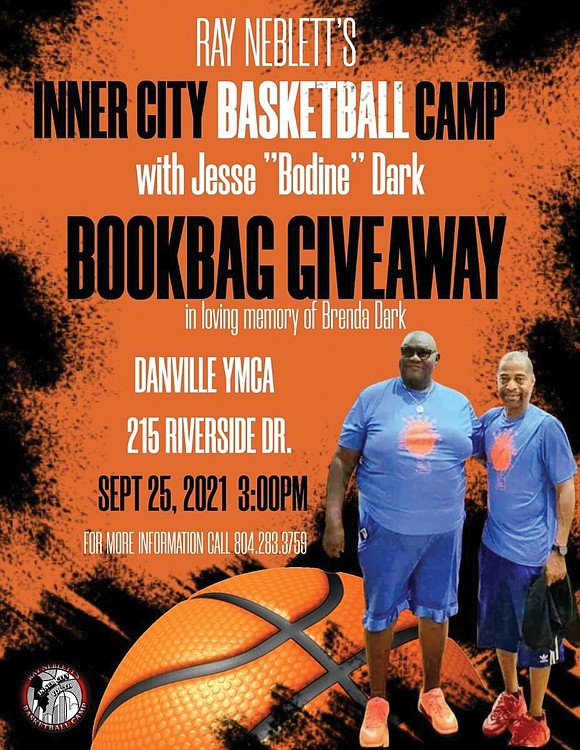 A couple of Richmond roundball legends, Ray Neblett and Jesse "Bodine" Dark, are teaming up to serve Danville area youths.
The Ray Neblett Inner City Basketball Camp is set for 3 to 6 p.m. Saturday, Sept. 25, at the Danville YMCA. Dark is serving as a co-director.
In addition to some basketball instruction, bookbags filled with school supplies and other goodies will be given free of charge to the youngsters. The bookbags and supplies have been donated by Richmond Inner-City Basketball.
Neblett was a basketball standout at Jefferson-Huguenot-Wythe and Virginia Union University. Dark starred at Maggie L. Walker High School and Virginia Commonwealth University and played in the NBA with the New York Knicks.
Dark was the Danville "Y" Volunteer of the Year for 2020.
The event is being held in memory of Brenda Dark, Jesse's wife, who died two years ago.
Details: (804) 283-3759.