Cary C. Mitchell, clothing designer to athletes and a Richmond legacy sports backer, dies at 62
Free Press staff, wire report | 4/7/2022, 11 p.m.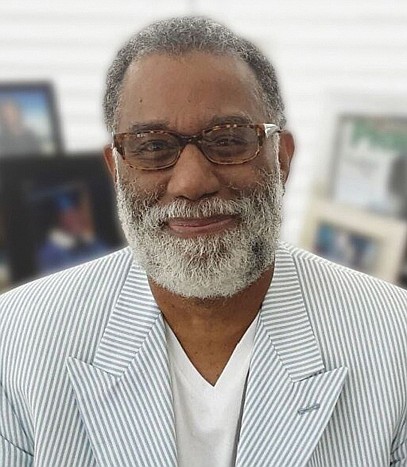 CHARLOTTE, N.C.
Top Black athletes found their way to Richmond native Cary C. Mitchell when they wanted to look their best.
For more than 33 years, Mr. Mitchell won recognition as an innovative clothing designer who helped renowned athletes dress with style and class. Tiger Woods, Charles Barkley, Ken Griffey Jr., Dwight Howard, Scottie Pippin, Yao Ming, Alonzo Mourning and Tim Duncan are just some of the headliners who were Mr. Mitchell's clients.
Mr. Mitchell, who was based in Charlotte, N.C., also designed in 2003 the first uniforms for what was then the newest NBA team, the Charlotte Bobcats.
So there was widespread shock among many in the sports world when it was announced that Mr. Mitchell died Saturday, April 2, 2022. He was 62.
Mr. Mitchell was very much connected still with Richmond, where he grew up, graduated from Huguenot High School and where many family members live. Mayor Levar M. Stoney credited Mr. Mitchell with helping to secure the most recent revival of the Armstrong-Walker Classic, the big post-Thanksgiving football game between the city's two Black high schools that ended in 1978.
Mr. Mitchell and his brother, John H. Mitchell, both sons of the late journalist and radio broadcaster John Thomas "Tiger Tom" Mitchell, the announcer for the games at City Stadium, were part of the initiative last November that included a parade and youth football games.
When he died, Mr. Mitchell was working on final details for Bobby Dandridge Day in Richmond on May 7 to honor the former Maggie L. Walker High School and Norfolk State University player who went on to become a four-time NBA All-Star and two-time NBA champion and who was inducted in 2021 into the Naismith Memorial Basketball Hall of Fame.
Mr. Mitchell unleashed a passion for fashion and design at Johnson C. Smith University. After graduating in 1983, he spent six years in Paris working for an American sporting goods company. He began designing suits for the company before starting his own firm, Cary Mitchell Designs.
According to his bio, he worked for an airline firm as he got his company off the ground. For decades, he based the company at his Charlotte condominium where he both designed and personally created the garments. He received significant attention in 2004 when Sports Illustrated dubbed him "Tiger's Pants Guy." Mr. Mitchell began designing those pants in 1998 as the youthful Tiger began making a splash in the golf world.
"I'm paid by Nike but they don't sell my designs," Mr. Mitchell told the magazine. "When Tiger orders his pants, I send them to Nike, and they give them to him."
He also was well known in Charlotte as the founder of The Legacy Basketball Classic, a popular annual event held during the Martin Luther King Jr. holiday weekend that raises money to benefit historically black colleges and charities in that area.
Mr. Mitchell also served on the boards of his college alma mater, the Levine Museum of the New South; Big Brothers, Big Sisters; and the Dell Curry Foundation.
John Mitchell on Saturday began spreading the word about his brother's death on Facebook.
"The loss is crushing at times. Keep us and especially his wife, Vanessa, in your prayers," John Mitchell posted.
"Cary Mitchell cared deeply about community, but especially about the Black communities in Charlotte and Richmond," Nick Wharton, president and chief executive officer of the Charlotte Area Fund, stated in tribute.
"For years, with his charming and disarming personality," Mr. Wharton continued, "Cary privately admonished pro athletes to control their own finances and invest in uplifting the Black communities that had ignited their pro careers. Cary's sincere character, personal integrity and commitment to community will live on."
A funeral service will be held at noon Friday, April 15, at Victory Christian Center – The Dome, 7228 Kings Ridge Drive in Charlotte, N.C. A memorial service is being planned in Richmond at a later date.
In addition to his wife, Vanessa Mitchell, Mr. Mitchell is survived by his brother, John H. Mitchell; sister, Ida Aleas Mitchell; and grandmother, Ida Cheatham, all of Richmond.