William Hugo Van Jackson Jr., musician and music educator, dies at 86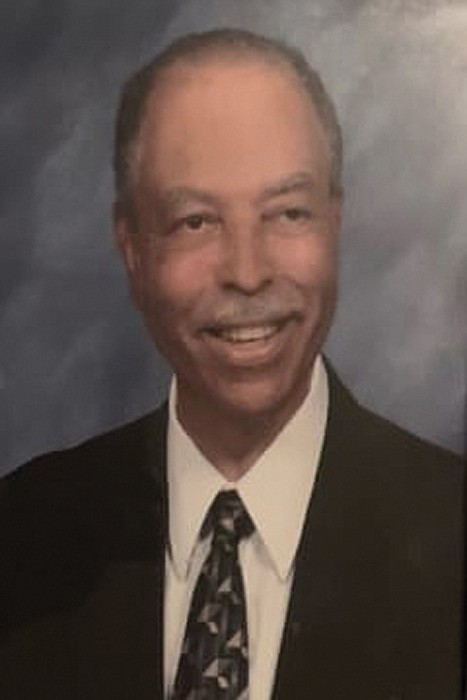 William Hugo Van Jackson Jr., a jazz performer who spread his love of music to thousands of Richmond students through his music teaching and directing of high school bands, has died.
Mr. Jackson, who was living in Ellicott City, Md., died on Sunday, April 3, 2022. He was 86.
Family and friends celebrated his life at a funeral Thursday, April 7, at Scott's Funeral Home Chapel. Dr. Rodney D. Waller, pastor of First African Baptist Church where Mr. Jackson worshipped all his life, delivered the eulogy. Internment was Friday, April 8, at Roselawn Memory Gardens in Glen Allen.
A Richmond native, Mr. Jackson built a musical life from a young age when he started learning to play the piano.
Years later, he was well known for performing at festivals and events with The Sounds of Elegance jazz ensemble that he created, as well as for the music education he provided in the public schools.
Asked why he wanted to play in public, he once told an interviewer, "When I played the piano before a crowd for the first time, I saw that it put a smile on their faces. I decided at that moment that I wanted to reach out and touch people and make them smile with my music," he said.
Known as a kindly, giving man, he began his teaching career after graduating from Virginia State University, where he later also earned a master's degree in education.
He first taught music education in Chesterfield County before joining the faculty of Richmond Public Schools, where he spent more than 30 years teaching before retiring in the 1990s.
During his tenure, he directed the marching bands at Thomas Jefferson, George Wythe and Huguenot high schools, with all winning awards in band competitions.
He also helped his students secure college scholarships in music education.
At First African Baptist Church, Mr. Jackson sang in the senior choir and started the Church Orchestra as part of the music ministry. The orchestra performed mini-concerts at nursing homes in the Richmond area in addition to providing music at church services and events.
Mr. Jackson also secured musical instruments for First African Baptist Church's day care program, where he provided an introduction to music to pre-schoolers.
Mr. Jackson was a member of Alpha Phi Alpha Fraternity and the Richmond Jazz Society.
He was predeceased by his wife, Sylvia Johnson.
Survivors include his son, William Hugo Van Jackson III; four grandchildren; and two great-grandchildren.
The family requests that memorial contributions be made in his name to the Howard County Foundation for Black Educational and Cultural Achievement, P.O. Box 69, Columbia, MD 21045.