Earth Day 2022 marked by local events
4/21/2022, 6 p.m.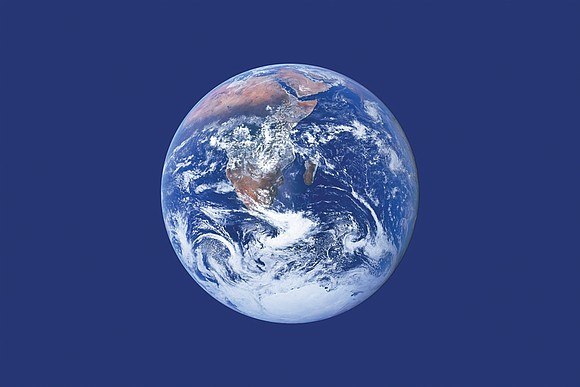 Richmond is not sponsoring a big festi- val to mark Earth Day and environmental activism.
Instead, small events are scheduled to mark the 53rd year of the event that officially falls on Friday, April 22.
Here are some of the public Earth Day activities in the area:
Thursday, April 21
• 6:30 p.m., Virtual screening of "Youth v. Gov," a documentary following 21 young activists who sued the government over rights to a stable climate, followed by a panel discussion with Virginia plaintiffs in the nationwide class action suit. Free.
Sponsored by Virginia Interfaith Power & Light and six other faith-based and environmental organizations. Details and registration: bit.ly/vaiplyouthvgov
Friday, April 22
• 9:30 a.m., 5K Earth Day Race "Without A Trace," Turning Basin on the Canal Walk on South 14th Street;
• 2 to 6 p.m., Earth Day Belle Isle Habitat Restoration, James River Park, Belle Isle, 300 Tredegar St., on the Downtown riverfront.
•3 to 6 p.m., Earth Day and Energy Fair, Fairfield Area Branch of the Henrico County Public Library, 1401 N. Laburnum Ave.
•6 to 10 p.m., Earth Day Block Party, 1315 Hull St.
Saturday, April 23
• 10 a.m. to noon, Hull Street Clean-up, 1315 Hull St.
• 11:30 a.m. to 2 p.m., Earth Day Meditation, Walk and Trail Cleanup, Forest Hill Park, 4201 Forest Hill Ave.
Sunday, April 24
• Noon to 5 p.m., Fifth Annual Keep Virginia Cozy Earth Day Cleanup, featuring Richmond Flying Squirrels mascot Nutasha, Belle Isle, 300 Tredegar St.