James William Cheagle, who fought discrimination in law enforcement, dies at 79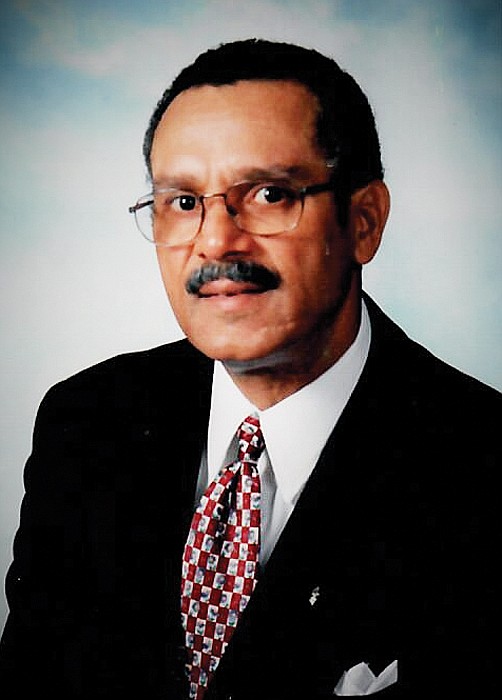 Retired Richmond Police Capt. James William Cheagle, who was a leader in fighting racial bigotry within the department, has died.
In the 1970s, as a sergeant, he became a plaintiff in a class action suit that alleged the department engaged in racial discrimination in hiring and promotions. The suit led to a settlement that increased opportunities for Black officers.
"He was a leader who never sought to shine a spotlight on himself," said his daughter, Tonya C. Rice. "He was loyal to his friends and generous to others, without seeking recognition. He truly believed in the Golden Rule of doing for others what he would have wanted done for himself."
Dr. Cheagle, who held a Ph.D. in criminal justice, succumbed to cancer on Friday, July 22, 2022, his family said. The Chesterfield County resident was 79.
Family and friends gathered Friday, July 29, at Mimms Funeral Home to celebrate the life of the police officer who was known for his sense of fashion, love of sports and knowledge of baseball statistics. He also appreciated music and travel.
Born in Lynchburg, Dr. Cheagle joined the Richmond Police Department in the mid-1960s after serving in the U.S. Air Force, his daughter said.
He soon became a key member of the Richmond Black Police Officers Association. After earning his undergraduate degree from Virginia Commonwealth University in 1972, he joined another police sergeant and future major, the late Wille C Jones, in becoming named plaintiffs in the suit that the RBPOA brought.
In the aftermath of the suit, Dr. Cheagle moved up in rank. Then a captain, he retired around 1986, his daughter said, after commanding the department's Second Precinct in South Side, the first ranking Black officer to lead a precinct in the city.
A true believer in education, he earned a master's degree in public safety in 1988 and added the doctorate in the administration of justice and public safety in 2002 from Armstrong State University in Savannah, Ga., now part of Georgia Southern University.
He was a longtime member and past president of Club 533, and was a former president and board member of Engine Co. #9 and Associates, a Richmond group that honors the original Black firefighters and police officers in the city.
Dr. Cheagle participated in securing historic markers paying tribute to the city's first four Black police officers, who were hired in 1946, and the first 10 Black city firefighters, who were hired in 1950.
Dr. Cheagle also was a member of Phi Beta Sigma Fraternity and Fourth Baptist Church.
Along with his daughter, survivors include sisters Roslyn V. Cheagle, Hettie I. Cheagle and Rozelle C. West of Lynchburg; brothers, Beverly K. Cheagle and Alton C. Cheagle of Lynchburg; his caregiver and former wife, Ingrid C. Cheagle; and two grandchildren.