RPS receives award for fighting hunger
Holly Rodriguez | 8/4/2022, 6 p.m.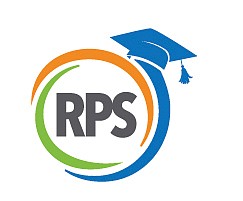 Richmond Public Schools is one of six school districts in the state to receive a 2022 Food for Thought Award from the Virginia School Boards Association.
RPS won for the "Meal Access to Fight Hunger" category, for school districts with more than 10,001 students.
Established in 2012 by former VSBA president Joan Wodiska, the awards "educate, engage, and empower school leaders to address childhood hunger and provide all students in Virginia with healthier, more nutritious school meals."
All six divisions were recognized at the VSBA Conference on Education in July.
The winners, by category, are:
Healthy School Meals
(Below 10,000 Student Population) Caroline County Public Schools (Above 10,001 Student Population) Stafford County Public Schools
Meal Access to Fight Hunger
(Below 10,000 Student Population) Page County Public Schools
(Above 10,001 Student Population) Richmond City Public Schools
Wellness and Physical Activity
(Below 10,000 Student Population) Isle of Wight County Public Schools (Above 10,001 Student Population) Williamsburg-James City County Public Schools