Dr. Taleshia L. Chandler, educator and first lady of Cedar Street Baptist Church, dies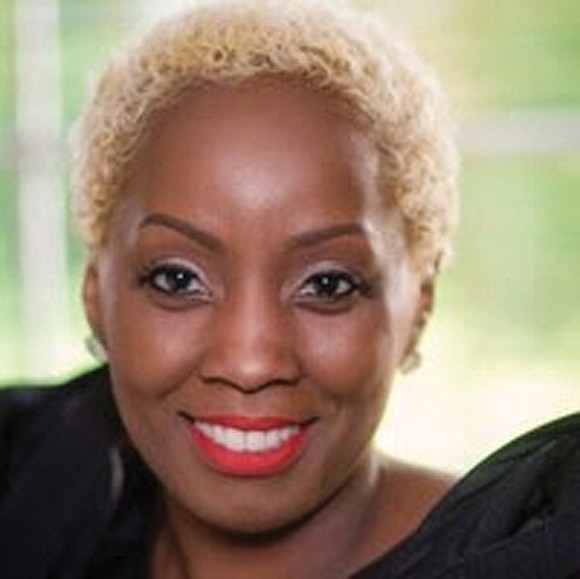 Cedar Street Baptist Church of God is mourning the loss of its first lady, educator, author and inspiring church singer, Taleshia Lenshell "Lady C" Chandler.
Dr. Chandler, wife of the pastor, Dr. Anthony M. Chan- dler Sr., succumbed to breast cancer on Wednesday, Aug. 3, 2022, after a widely publicized seven-year fight with the disease. She was 48.
Family, friends and church members plan to celebrate her life at 11 a.m. Monday, Aug. 15, at the church at 2301 Cedar St. in Church Hill.
A native of Maryland, Dr. Chandler began her education career after graduating from the University of Maryland. She later added a master's degree and doctoral degree from Walden University.
She first taught in Maryland and began teaching in the Richmond area after her husband was called to the Cedar Street pulpit in December 2007.
According to Richmond Public Schools, Dr. Chandler focused on special education, first as a teacher at the REAL School and later as academic dean at Amelia Street School.
The Glen Allen resident was diagnosed with stage four beast cancer in 2015 more than a year after she first noticed a problem and at least two years after the cancer could have been detected at any early stage.
Describing herself as a "breast cancer warrior," Dr. Chandler went public after discovering that her family practitioner, her gynecologist, the facility that conducted her mammogram and others who examined her completely misdiagnosed her condition.
Dr. Chandler only learned in 2020 that Dr. Michael J. Bigg, owner of the Allison Breast Center had misread not only her mammogram but those of at least seven other women, according to a report from the Virginia Board of Medicine, which labeled him "incompetent to practice medicine and surgery."
Dr. Chandler did not suffer in silence. In 2016, she shared her journey with the disease in her first book, "A Divine Detour: From Doctorate to Diagnosis to Destiny" in trying to provide hope to those facing life-shattering experiences.
She followed up in 2019 with her second book, "Sparkling Through Adversity: Traveling Through Life's Toughest Journeys with Style, Grace & Shine," that focused on proclaiming the help and the support that God can provide.
Along with her husband, Dr. Chandler is survived by her three children, daughter Alysha M. Chandler; two sons, Anthony M. Chandler II and Andrew M. Chandler, and a grandchild.