Ebony and Jet archives transferred to Smithsonian and Getty Research Institute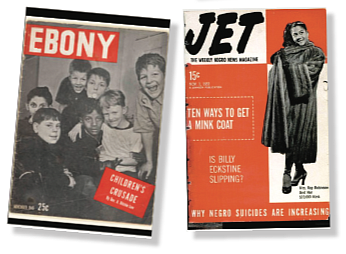 More than 4 million photos from Ebony and Jet magazine that captured African-American life, history and culture in the 20th century are now the property of the Smithsonian National Museum of African American History and Culture.
The acquisition was announced earlier this month, with the Johnson Publishing Company transferring ownership of the archive to the Smithsonian Institution and the Getty Research Institute. The Getty Trust plans to spend $30 million to process and digitize the prints and negatives.
"For decades, Ebony and Jet documented stories of Black celebrity, fashion, and the Civil Rights Movement and provided an opportunity for African-Americans to see an authentic public representation of themselves while also offering the world a fuller view of the African-American experience," said Kevin Young, director of the Smithsonian's National Museum of African-American History and Culture.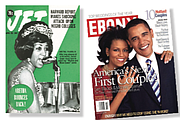 "Our museum is proud that this significant and iconic collection of African-American images will be housed in our museum and preserved for generations to study, observe and enjoy."
Parts of the archive that already have been digitized by Getty Trust will be accessible to the public during this process, and the archive itself will be physically housed at the NMAAHC in Washington D.C. Photos, prints and negatives in the archive relating to the history of Chicago, where the archive has been stored for decades, are expected to remain in Chicago.
"This archive is not only unprecedented in its sweeping and scrupulous documentation of Black life in the United States, but also unmatched in its celebration of the Black American experience throughout the 20th century," said Elizabeth Alexander, president of the Mellon Foundation, one of several groups that transferred ownership of the archive.
"With this owner transfer complete and the archive housed at NMAAC, this history in images will be safe and will serve and inspire present and future generations of the public."