Roe v. Wade's impact on professional women athletes, by Donald J. Adams Jr.
8/11/2022, 6 p.m.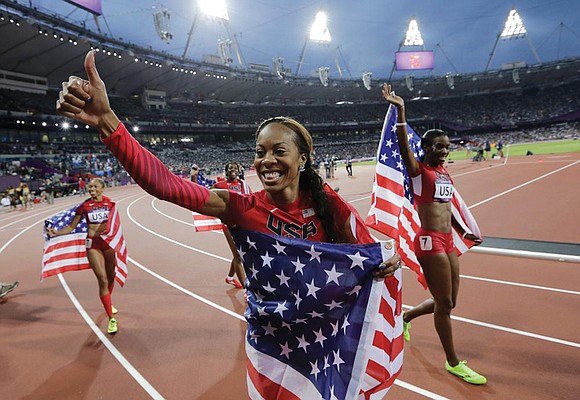 June 23 marked the 50th anniversary of Title IX — a federal law passed in 1972 that outlawed discrimination based on sex in educational institutions. For women in sports, the law enabled them to perform in athletics with equal funding and many of the same opportunities given men in collegiate athletics.
A day after this landmark anniversary, athletes were no longer celebrating the freedoms they were given 50 years ago.
On June 24, The Supreme Court's decision to overturn Roe v. Wade, a law that for 49 years stood to protect the rights and freedoms of women, ended the constitutional right for abortions in the United States.
Naturally, the decision sparked national outrage and among the politicians, celebrities, and others who decried the decision were numerous female and male athletes who expressed their disappointment and frustration.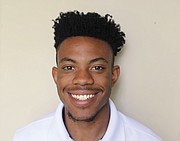 Seattle Sonics forward Breana Stewart tweeted: "Nothing has changed but the date ... gut-wrenching and disgusting with the overturning of Roe v. Wade. Yesterday was the 50th anniversary of Title IX and yet today women wake up with fewer rights than they had before. Our bodies, our choice!"
Former Washington quarterback and ESPN analyst Robert Griffin III had this to say: "For all the progress women have made in this country, today was devastating for women's rights. Women are under attack."
And preparing for the CONCACAF world tournament, United States Women's soccer team members, Megan Rapinoe and Lindsey Hora discussed the court's ruling:
"We know that this will disproportionately affect poor women, Black women, Brown women, immigrants, women in abusive relationships, women who have been raped, women and girls who have been raped by family members, who— you know what?— maybe just didn't make the best choice. That's no reason to be forced to have a pregnancy," Ms. Rapinoe said
Ms. Hora's message to the media was clear and concise. "I'm still a little bit shocked and trying to take it all in but I do feel like this is just a step backward for our country."
For female athletes in professional sports, the impact of the Supreme Court's decision could not only affect their human rights, but also their careers and livelihoods.
A female athlete's athletic prime often coincides with her peak age for the conception of a child, and for many females, a child could be devastating to the career goals they have worked for their entire lives.
Even for athletes in an environment that seemingly is perfect to raise a child, a pregnancy can still be incredibly damaging and career-threatening considering the limited window professional athletes have at their peak form.
In her memoir "Chasing Grace: What the Quarter Mile has Taught Me about God and Life," five-time Olympic gold medalist Sanya Richards-Ross revealed that two weeks before the 2008 Beijing Olympics, she had an abortion while in a relationship with her then-fiancé Aaron Ross.
The abortion was not due to a lack of resources or unreadiness to become a mother. Instead, she said: "The culmination of a lifetime of work was right before me." Her career depended on this decision and without the option, she very well may have been unable to win a gold medal in the 4x400 meter relay and capture a bronze medal in the 400-meter dash at those games.
In addition to her accomplishments, Ms. Richards-Ross may have lost thousands of dollars if she hadn't been able to compete, as professional track and field's more lucrative contracts are largely based on an athlete's performance.
The bottom line for many female athletes is having the right and power to choose what is best for them and having the support to make that decision.
The WNBA players' union has pioneered new and groundbreaking agreements to improve the rights of their players, more specifically the rights of its pregnant and nursing athletes.
In 2019, a new collective bargaining agreement raised compensation and added benefits including paid maternity leave, stipends for childcare, and the option for players to choose when or when not to report to mandatory training camp and team activities. Last February the WNBA took their support a step further, agreeing on a ground-breaking partnership with San Francisco-based reproductive health company Modern Fertility, which will seek to provide players with free access to fertility testing services.
In February, the National Women's Soccer League certified its first ever collective bargaining agreement in tandem with their players associa-tion. The agreement fully guaranteed 100 percent of the salaries of any player on maternity leave for 14 weeks, which after will drop to the statutory rate which previously required a minimum of 26 weeks of employment with a club.
It is no surprise that the same major professional sports leagues that have shown support for women's rights have denounced the Supreme Court.
The WNBA, NBA and NWSL all released statements shortly after the decision in support of female athletes and for all women in America.
Yet for other pro sports leagues, mainly those with male athletes, overturning Roe. v. Wade did not seem to cause much reaction.
Among the four major professional sports leagues in America, only the NBA released a statement about the decision.
In a letter of response written on behalf of the NWSL, commissioner Jessica Berman spoke on behalf of the league, saying "Reproductive rights are human rights."
This has never been more evident. The overturning of Roe v. Wade has thrown a wrench in the advancements of women's rights in sports.
The writer, a student-athlete at St. Joseph's University, is a Richmond Free Press summer intern.