UR to recognize Weldon Edwards, its first Black football player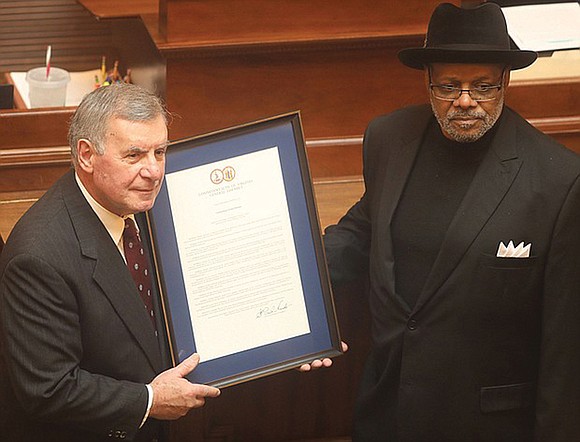 Weldon Edwards is still in the news at the University of Richmond a half century after he wore a helmet and shoulder pads.
The former running back will be honored Aug. 19-21 on campus for being the Spiders' first Black football player.
Coming out of Maggie L. Walker High School, Edwards signed with UR coach Frank Jones in 1970 and played during the 1970, '71, '72 and '73 seasons, before graduating in 1974.
He also later served as a UR assistant coach under Jim Tait.
Plagued by knee injuries, Edwards was never able to fulfill his vast potential at UR, but he did rush for 321 yards and compiled 436 yards total offense.
Also a sprinter on the track team, he became the Southern Conference 60-yard dash champ.
This is Edwards' second recognition in the past year.
On Feb. 18, he was honored by the Virginia General Assembly for his pioneering role. Coordinating the event was an old Spider teammate, Delegate G. John Avoli of Staunton.
Until the 1970s, Virginia had five NCAA Division I programs known as "The Big Five." They were Virginia, Virginia Tech, UR, VMI and William & Mary.
They all began to integrate their football teams around the same time.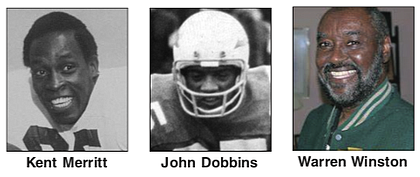 Virginia's first Black players in 1970 were John Rainey, Stanley Land, Harrison Davis and Kent Merritt.
Merritt, out of Charlottesville's Lane High School, ran against Edwards in numerous track meets.
Virginia Tech's first Black football player in 1969 was John Dobbins out of Radford High School.
William & Mary broke the color line in 1968 with the signing of Warren Winston from Richmond's John Marshall High School. Coincidentally, Winston was also among the first Black students at JM in the mid 1960s.
In 1968, Harry Gore from Hampton became VMI's first Black player. He was soon followed by Phil Wilkerson, Adam Randolph, Richard Valentine and Larry Foster.
Liberty University, Old Dominion and James Madison have now joined "The Big Five" as Division I programs. All were integrated at inception. Also, historically Black universities Norfolk State and Hampton are Division I.