Suicide takes Miss USA 2019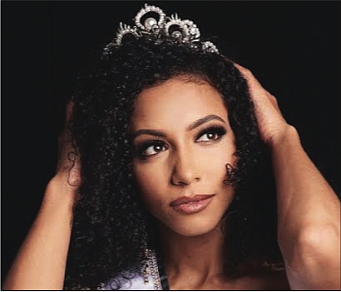 Cheslie Kryst, who won the 2019 Miss USA pageant and worked as a correspondent for the entertainment news television show "Extra," reportedly committed suicide Jan. 30.
Authorities said the beauty queen, 30, jumped to her death from her 29th floor New York apartment.
"In devastation and great sorrow, we share the passing of our beloved Cheslie," the Kryst family wrote in a statement.
"Her great light was one that inspired others around the world with her beauty and strength. She cared, she loved, she laughed, and she shined."
The statement continued:
"Cheslie embodied love and served others, whether through her work as an attorney fighting for social justice, as Miss USA, and as a host on "EXTRA." But most importantly, as a daughter, sister, friend, mentor, and colleague — we know her impact will live on."
Officials at Miss Universe also tweeted their devastation.
"We are devastated to learn about the loss of Miss USA 2019, Cheslie Kryst. She was one of the brightest, warmest, and most kind people we have ever had the privilege of knowing," pageant officials tweeted.
"Our entire community mourns her loss, and our thoughts and prayers are with her family right now."
The 68th Miss USA, Ms. Kryst was born in Jackson, Mich., to Rodney Kryst and April Simpkins.
She moved to Charlotte, N.C., as a toddler, according to published reports. She later graduated from the University of South Carolina with a business degree and then earned an M.B.A. and a law degree from Wake Forest University.
In 2016, she earned fourth runner-up at the Miss North Carolina USA pageant.
In 2017, after finishing law school, she joined Poyner Spruill, a law firm based in North Carolina, where she focused on civil litigation.
In 2018, she finished in the top 10 in the Miss North Carolina USA competition .
She won the Miss North Carolina USA title a year later and then became a correspondent for "EXTRA."
After she was crowned Miss USA, she and Poyner Spruill agreed that she would go on sabbatical, and she later left the firm, according to its managing partner, Dan Cahill. The firm said in a statement that Ms. Kryst "was a passionate advocate both in and out of the courtroom."
Raised by her mother and stepfather, David Simpkins, Ms. Kryst had four brothers and one sister.
In the hours before her death, Ms. Kryst shared a picture of herself on Instagram with the caption, "May this day bring you rest and peace."
Ms. Kryst's death came about a week after the suicide of Ian Alexander Jr., the only child of award-winning actor Regina King. He was 26.
"Our family is devastated at the deepest level by the loss of Ian," a statement shared by a King family spokesman said, according to the Associated Press.
"He is such a bright light who cared so deeply about the happiness of others."
The family asked for "respectful consideration during this private time." No further details were released.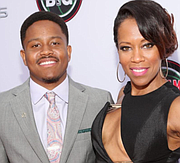 Mr. Alexander was a musician and DJ who frequently attended awards ceremonies and star-studded events alongside his mother. His father, Ian Alexander Sr., is a record producer who was married to King for a decade before they divorced in 2007.
According to the Centers for Disease Control and Prevention data for 2019, before the coronavirus pandemic, suicide is the second-leading cause of death in the United States among those age 25 to 34, and the 10th-leading cause among adults in the United States.
Ms. King and her son had described their close bond in interviews. In 2019, Mr. Alexander Jr. told E! News at the Golden Globes that King was a "super mom" who didn't allow work stresses to come between them. "It's really awesome to have a mother who I can enjoy spending time with," he said.
In a 2015 interview with Vulture, Ms. King said she prioritized her relationship with her son over taking on star roles. "I'm not missing out on his life," she said.
For assistance, please contact the National Suicide Prevention Lifeline at 800-273-8255.