Ezell Royal Lee, 'Fashion King of Hull Sreet, dies at 66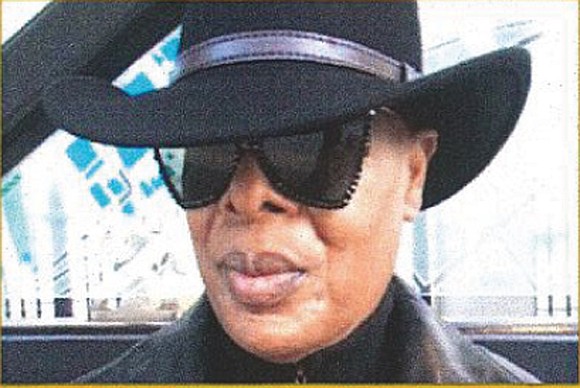 Hull Street became the runway where Ezell Royal Lee would display his personal clothing creations while walking his dog, Miss Cleo.
A model as a youth, Mr. Lee became known as the "Fashion King of Hull Street" in displaying for more than a decade the colorful, one-of-a-kind outfits he created from wool, cotton, leather and other materials.
He also drew attention at the annual 2nd Street Festival, the Richmond Folk Festival and other Richmond events where he was a standout for his stylish apparel.
"He took a trip to New Orleans for Mardi Gras and wanted to bring the kind of fashion flair that he saw there back to Richmond," said his longtime friend, Phil- lip Brown, who first met Mr. Lee in the 1970s when both were among the models that Earl Fleming employed for shows at the now defunct Miller & Rhoads department store.
Mr. Lee "was a wonderful person to know, always friendly and outgoing, but his clothes were something else," Mr. Brown said. "He could have had his own line under the right circumstances."
Mr. Lee died on Friday, Jan. 28, 2022.
He was 66. He succumbed to complications from diabetes, Mr. Brown said
Mr. Lee's life was celebrated Tuesday, Feb. 8, at the Wilson & Associates Funeral Service East Chapel. The attendees included a cadre of veteran GRTC drivers who came to bid farewell to a favorite regular passenger. Mr. Lee relied on public transit and never owned a car.
A Richmond native, Mr. Lee worked as a model before graduating from John F. Kennedy High School.
Known as a friendly, outgoing man, he spent his career working for Sauer Brands, Philip Morris USA and Tyson Foods, where he managed packing and shipping before retiring nearly two years ago, Mr. Brown said.
Survivors include his stepmother, Margaret S. Lee, and two sisters, Marquetta Lee and Valerie Lee.