Baseball Hall of Famer Ray Dandridge to be immortalized with bobblehead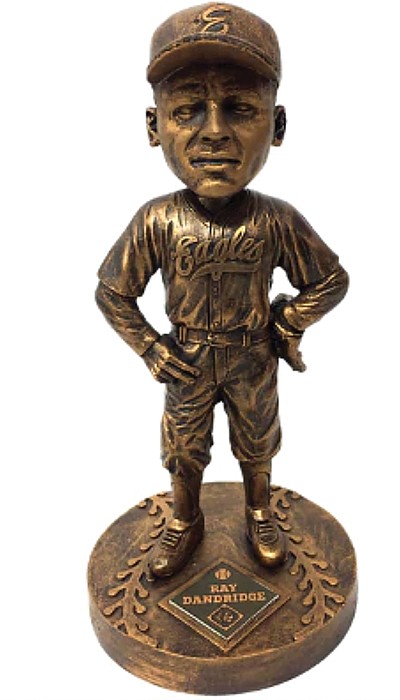 Ray Dandridge, arguably the greatest baseball player to ever come out of Richmond, is back in the news.
The Hall of Fame third baseman is one of 13 Negro Leagues standouts being honored with bobbleheads.
The project is a partnership of the National Bobblehead Hall of Fame Museum in Milwaukee and the Negro Leagues Baseball Museum in Kansas City.
Other former Negro Leaguers getting bobbleheads are Rube Foster, Buck Leonard, Martin Dihigo, Buck O'Neil, Satchel Paige, Josh Gibson, Oscar Charleston, Judy Johnson, Pop Lloyd, Leon Day, Cool Papa Bell and Bob Motley.
Ray Dandridge was born in 1913 in Richmond's Church Hill. He died in 1994 in Florida at the age of 80.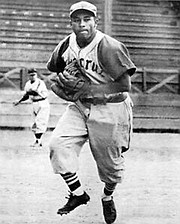 Known as "Hooks," he is considered among the greatest defensive third basemen in baseball history and was a three-time Negro Leagues All-Star.
Some of his best years came with the Newark Eagles (1936-1944). Dandridge is wearing an Eagles' uniform in his bobblehead.
Because of his race, Dandridge never got a chance to play in the mainstream major leagues. By the time Jackie Robinson broke the color line in 1947, Dandridge was considered too old. Still he hit .362 with the AAA Minneapolis Millers (New York Giants affiliate) in 1949 and batted .360 with the Millers in his final season in 1955.
Dandridge was inducted into the Baseball Hall of Fame in 1987 by the Veterans' Committee. He also is in the Virginia Sports Hall of Fame.
The bobbleheads are $35 or $400 for the full set of 13.