Area colleges make changes in wake of omicron variant
George Copeland Jr. | 1/13/2022, 6 p.m.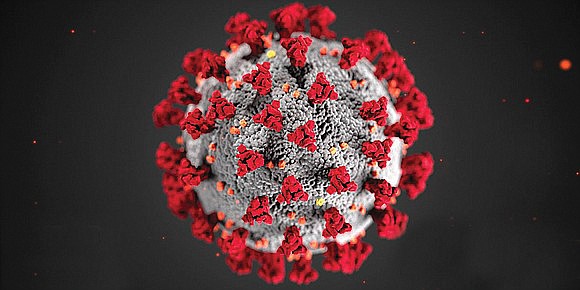 Virginia State University is moving its spring semester courses online for the first two weeks because of the surge in COVID-19 cases.
University officials announced late last week that the semester will start as planned on Tuesday, Jan. 18, but that courses will be taught online through Jan. 28 to help mitigate the spread of the coronavirus on campus.
"We are excited to welcome our Trojan Community back for the spring 2022 semester, but we want to do so safely," said Gwen Williams, VSU's assistant vice president of communications.
The changes at VSU are among several new measures area colleges are taking in the face of the highly contagious omicron variant. New cases of the virus have spiked across the state, with people reporting milder symptoms more in line with the common cold, such as runny nose, headache, fatigue, sneezing and sore throat. Loss of taste and smell and lower back pain also have been reported with the omicron variant.
Following are changes announced at several area institutions:
VSU: In addition to online classes for the first two weeks, all students and employees are required to be fully vaccinated, including booster shots, for the spring semester and must show proof.
Students moving into dorms and employees also must have proof of a COVID-19 entry test taken within 48 hours of returning to campus. Entry testing also will be offered at Daniel Gymnasium through Sunday, Jan. 16.
VSU also announced that no spectators will be allowed at campus basketball games through Jan. 22 out of an abundance of caution.
VSU's men's and women's teams are to take on Richmond rival Virginia Union University Saturday, Jan. 15, and Shaw University on Wednesday, Jan. 19, at the VSU Multi-Purpose Center.
Virginia Union University: VUU continues to employ a mix of in-person and virtual instruction, with new additions of special TVs in dorm rooms for students to continue their course work while socially distanced on campus. Spring semester classes began Jan. 3 through remote instruction because of the snowstorm.
VUU also provided on-site COVID-19 testing for employees and returning students. Mask mandates also continue.
VUU Athletics announced that no spectators will be allowed at its men's and women's basketball games in Barco-Stevens Hall until further notice to help prevent the spread of the virus. The games can be viewed live remotely, however, on the CIAA Network, www.vuusports.com.
Virginia Commonwealth University: Students, faculty and staff are required to be fully vaccinated, or have an approved medical or religious exemption. Booster shots also are required by Feb. 1, or within 30 days of becoming eligible for the booster shot. Vaccination status must be reported to the university.
Spring semester courses began Jan. 3, with classes held virtually initially because of the snowstorm. Courses have options for different modes of either face-to-face or online instruction.
Reynolds Community College: The majority of spring semester classes will be conducted remotely through Friday, Jan. 21. The community college's operations, which have been largely operating remotely since Jan. 3, will provide limited in-person services through Jan. 21 in admissions, financial aid, the bookstore and the business office.