City CAO: Hold on; bonuses coming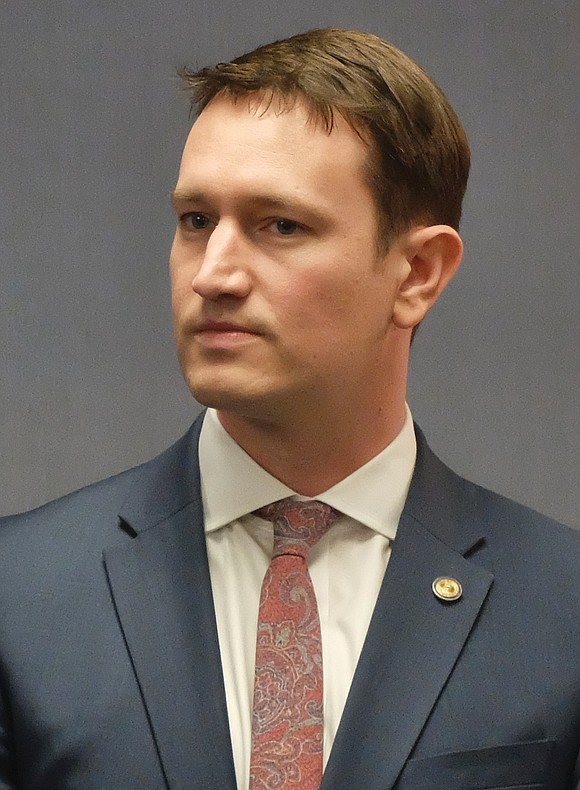 Yes, we plan to award pandemic bonuses of up to $3,000 each to city employees who worked through the pandemic.
But no date has been set for the additional bonuses to be issued.
That's the word from Richmond's chief administrative officer Lincoln Saunders.
Mr. Saunders insists that Mayor Levar M. Stoney's administration will bring forward a "budget amendment to provide the same bonus amount" to other city workers that was awarded to police officers, firefighters, emergency dispatchers and juvenile deten- tion officers just before Christmas.
Mr. Saunders issued the commitment, without offering any specifics on the timing, in an email to the Free Press in response to a request for comment on an article published in the Jan. 6-8 edition.
The article reported on the concerns raised by technicians from the Richmond Department of Public Utilities who were left off the bonus list despite being critical "first responders" for gas leaks and water pipe issues.
Mr. Saunders stated that the water and gas technicians "are absolutely front-line employees who deserved to be recognized for their service through the pandemic."
However, he noted that federal guidelines governing the use of American Rescue Plan Act money limited the initial bonus payments only to public safety employees.
"We could not use ARPA funds for all of our general employees" who have worked through the pandemic, he stated.
Mr. Saunders stated that he told City Council "every time we spoke of the public safety bonuses" during discussions of the use of ARPA funds that a general fund budget amendment would be brought forward to pay for bonuses for other employees.
He acknowledged that the amendment has not been introduced yet.
"We are looking forward to bringing this amendment forward as soon as possible," either as part of the second quarter re-appropriation or sooner, he added.
He indicated the administration has had to find the money.
"The Finance Department, the Budget Department and the Assessor's Office have been working hard to finalize the land book, certify the revenues over projections and review our expenditures to demonstrate how we can afford" the bonuses.
"I am confident that that we will be able to do so early in the new year," he concluded.