Cristhian Vaquero, 17, signs with Washington Nations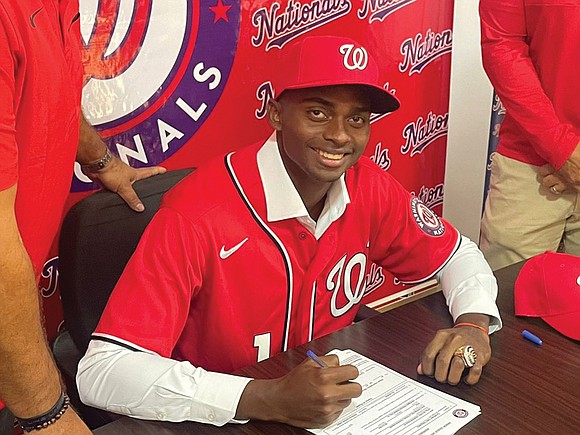 Most 17-year-old baseball players are looking forward to their junior or senior season of high school play.
By contrast, Cuban native Cristhian Vaquero is headed to the bank and to the professional diamonds.
Nicknamed "The Phenomenon," the 6-foot-3 outfielder has signed a contract with the Washington Nationals for $4,925,000.
Vaquero, who turns 18 on Sept. 13, grew up in Havana but has been training in the Dominican Republic. He throws right and bats left, but has been practicing switch hitting.
He will start his pro career working out at the Washington Nationals' Dominican Academy in Santo Domingo.