Bryant's laser focus on basket nets wins for NSU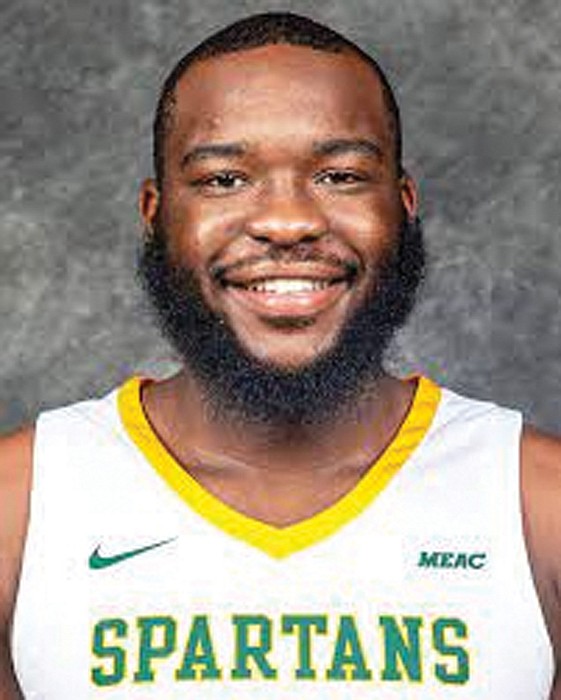 As sure bets go, Joe Bryant at the foul line is about as close as you'll find.
The Norfolk State University senior guard leads the MEAC in free throw accuracy while ranking fourth in NCAA Division 1 (as of Jan. 22.)
In spurring NSU's coach Robert Jones' Spartans to an overall 13-4 record and MEAC leading 4-0, Bryant had made 82 of 88 freebies, 93.2 percent.
Those above him in the national rankings don't have nearly as many attempts. Illinois' Alfonso Plummer leads at 97.96 on 48 of 49 tries.
"I just focus on the basket and try and block out everything else," Bryant told the Free Press. "Just pretend like I'm the only person in the gym. I do the exact same thing every time."
Bryant is much more than just a near perfect shooter from the 15-foot charity stripe.
He also leads the MEAC in scoring (16.2) and, if the voting was conducted today, he'd likely claim the league's Most Outstanding Player title.
Bryant's among team leaders in minutes played (30.9 per night), rebounds (5.1 per), three-pointers (24), steals (26) and assists (47).
The 6-foot-2, 220-pound athlete is a nightmare for opposing defenders. He's quick enough off the dribble to beat his man on the perimeter and strong enough to challenge the trees inside.
Of course a player has to earn their way to the foul line before they can swish the shots.
"Being able to get to the foul line is important. I watch a lot of NBA on television and see how they create contact," he said.
At Lake Taylor High, Bryant played on both 4A state champions in football and basketball.
He scored more than 1,000 points while earning All-State 4A hoops honors. Bryant tallied 33 points vs. Huguenot in the State semifinals his senior year.
"I grew up watching both Norfolk State and Old Dominion play," he said. "I'm proud to play for my hometown school — only about 10 minutes from my high school."
He's no one-man gang. Bryant is surrounded by talented teammates, starting with Kris Bankston.
The 6-foot-9, 230-pound senior transfer from Little Rock averages 12 points and seven rebounds while shooting an otherworldly .757 (81-for-107) from the field.
Bankston would be leading both MEAC and NCAA Division 1 in percentage if he had enough attempts to qualify.
Tyrese Jenkins, a 6-6 junior from Varina (where he helped Blue Devils to State 5A crown), has been coming on with 13 points against Howard and 10 vs. Coppin State.
On the season Jenkins averages 8 points and five boards.
The Spartans have flexed their muscles inside and out of the MEAC. Non-conference wins include William & Mary, Tennessee State, Bowling Green, Hampton, Grambling and UNC-Wilmington.
NSU is gunning for a second straight MEAC tournament title and trip to the NCAA Big Dance.
Last March the Spartans defeated Morgan State in the MEAC final, then topped Appalachian State in round one of NCAAs. NSU was eliminated in round two by overall No. 1 seed Gonzaga.
This year's MEAC tourney will be March 9-12 at the Norfolk Scope Arena. With Bryant, the host Spartans may not be a sure bet, but they're a good bet.