From touchdowns to take-downs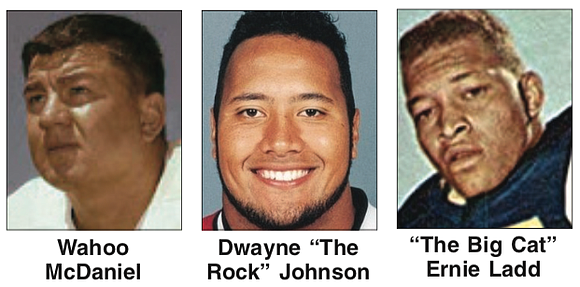 Going from the gridiron to the ring isn't as unusual as some may think. Here are a few athletes who made the transition:
Wahoo McDaniel; Steve "Stone Cold" Austin; Dwayne "The Rock" Johnson; "The Big Cat," Ernie Ladd; Brock Lesnar; John Cena; and Paul "Mr. Wonderful" Orndorff.
---
KeShaun Moore is a rough, tough man on the football field who someday could possibly take his aggressive nature to the pro wrestling ring.
As a red-shirt senior at Hampton University, the 6-foot-3, 240-pound linebacker from Suffolk is the first HBCU athlete selected for the WWE-NIL "next in line" program.
Moore is one of 15 men and women selected from 14 schools. A similar number was selected a year ago with at least six signing a WWE contract or agreeing to pursue wrestling.
WWE stands for World Wrestling Entertainment. NIL is short for the NCAA's Name, Image & Likeness opportunity "designed for college athletes to monetize their name, image and likeness." The NCAA inaugurated NIL on July 1, 2021.
"Next In Line" is the WWE's specific program sharing similar initials.
As a perk, selected athletes are permitted to use the WWE's state-of-the-art Performance Center in Orlando.
Moore earned All-Big South accolades last fall with 48 tackles, including 13 for losses and 7.5 quarterback sacks.
The WWE describes its NIL as "serving to recruit and develop future superstars and further enhance WWE's talent development program."
By no means is Moore committed to wrestling following his days at HU. He still has high hopes for a pro football career. As for wrestling? Never say never.
"WWE is a nationally renowned brand," said Moore. "This can lead to other opportunities that support my future dreams of gaining exposure for the NFL and pursuing my goals for life after college."