Personality: Joanna Heiskill
Spotlight on co-founder of Justice and Change for Victims of Nursing Facilities
7/14/2022, 6 p.m.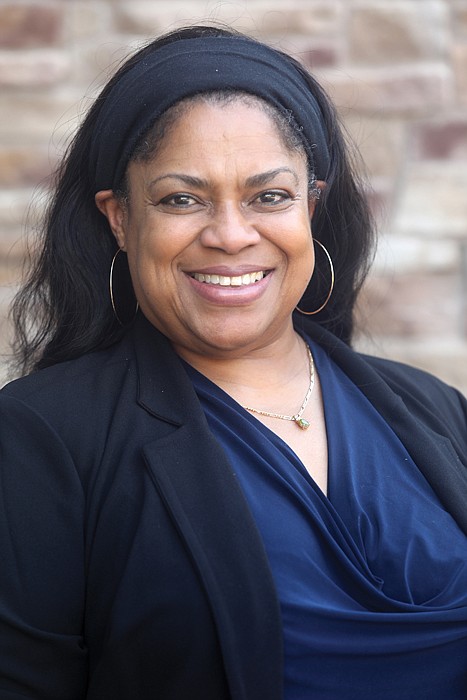 When Joanna Heiskill's mother died in August 2019, she was determined to find the cause of her death.
Her mother's final years were spent in a Richmond rehabilitation and health care facility. Ms. Heiskill concluded that the facility's neglect and an unwillingness to provide necessary treatment contributed to her mother's death.
Ms. Heiskill filed an eight-page nursing home complaint form with the Virginia Department of Health's Office of Licensure and Certification that detailed issues involving her mother's care, but says that nothing was done. Several months later, she met other women who'd had similar experiences with nursing facilities in Virginia. They began to work on a solution to change the system — and residents' lives — for the better.
"I lost my mother due to abuse and neglect in a nursing facility, and hearing the stories of others experiencing the same is unacceptable and must change," Ms. Heiskill says. "Every life matters. Quality of life matters."
Ms. Heiskill's desire to help others avoid what she experienced led her to establish the nonprofit organization Justice and Change for Victims of Nursing Facilities. As the organization's founder and president, she leads the group in its mission to see greater accountability for nursing and rehabilitation facilities statewide.
Since the organization's founding in July 2021, Ms. Heiskill and others have worked to support families affected by mistreatment of loved ones at rehabilitation facilities. In addition to highlighting struggles families and residents face, the group also seeks to establish outreach programs for facility residents. They've also brought their mission to the Virginia General Assembly by supporting bills focused on staffing and standards of care at rehabilitation and nursing home facilities.
While criticism of numerous nursing and rehabilitation facilities have long been publicized, the COVID-19 pandemic has made more people aware of the struggles often faced by families and residents, Ms. Heskill says. She adds that while such issues have been constantly reported for years, there has only been limited improvement.
Despite what she believes is a lack of interest in addressing these issues, Ms. Heiskill is optimistic about her organization's ability to end poor treatment faced by many residents and their families.
"I think that the louder we speak and the bolder we are and the more consistent we are will definitely affect change," Ms. Heiskill says. "We tell the residents all the time, 'Don't worry, justice and change is coming'."
Meet an advocate for nursing residents and their families, Joanna Heiskill:
Volunteer position: President, Justice and Change for Victims of Nursing Facilities.
Date and place of birth: Nov. 28 in Nassau, Bahamas.
Where I live now: Richmond.
Education: Attended high school and took college courses in Nassau, Bahamas, and Ontario, Canada. Certificate of biblical studies, Faith Landmarks Bible Institute.
Occupation: Minister of the Gospel of Jesus Christ; retired director, administration manager, Holiday Inn in Ashland.
Family: Husband, Willie Heiskill), eight children, eight grandchildren, one great-grand- child.
Justice and Change for Victims of Nursing Facilities is: A group brought together through tragedy, dedicated to building a community of trust and support where families of nursing neglect can come together with the goal of raising awareness to bring about change and accountability to the epidemic faced by our elderly population in nursing facilities.
Mission: To be a voice for justice and change for those who are abused and neglected in nursing facilities, and to lend support to family members.
Founders: Joanna Heiskill, Tracy Pompey, Karen Clarke and Kelly Edwards.
When and why founded: July 9, 2021. Founded because each member of this organization had the personal experience of losing a loved one directly due to abuse and neglect in a nursing facility.
Motto: "We Are Their Voice."
I am personally passionate because: I lost my mother due to abuse and neglect in a nursing facility, and hearing the stories of others experiencing the same is unacceptable and must change. Every life matters. Quality of life matters.
What are the different levels of nursing and rehabilitation facilities: The differences basically boil down to three main levels of care: intermediate care, skilled nursing care and rehabilitation care.
How to choose the right facility: We suggest researching everything you can about the facility, its history, complaints, etc. Reviews and ratings online are often unreliable. Walk in and ask for a tour. Look for their annual survey report which should be posted for the public to see. Don't be afraid to ask specific questions and take notes. For example, what is the staff-to-patient ratio? What is your staff turnover rate? Do you provide special care for people with dementia? Ask to see their meal menu.
Red flags to be aware of: Physical abuse (bruises, welts, cuts, sores, broken bones), emotional abuse (changes in the behavior or sleep patterns, depression, fear), financial abuse, lack of good hygiene (soiled clothes, unclean hair, odor), missing medical devices, poor nutrition and dehydration, inability to get clear and truthful answers when you ask questions.
Most alarming scenarios we have discovered about nursing and rehabilitation facilities: Residents needing desperate help and no one answering their call bell, left to sit soiled for extended periods of time, ignoring pleas for help, unattended bed sores, rough handling of residents, subpar food quality served to residents, always short-staffed, except for the day they are to be inspected. Suddenly, there is a full staff! Numerous blatant violations.
Government and nursing and rehabilitation facilities: Our government has largely turned its back on the suffering of nursing facility residents, and a deaf ear to those who are speaking out about it. Profit over lives has to change.
Ways to report suspected violations: U.S. Department of Health and Human Services, Adult Protection Services in Virginia, Long Term Care Ombudsman, Virginia Department for Aging and Rehabilitative Services, Virginia Department of Health, local police departments.
Elder abuse is: Elder abuse at the hands of anyone is the evidence of a heart that has become hardened, until the day the abuser himself becomes the abused elder.
The importance of advocacy in nursing and rehabilitation facilities: Is critical to invoking accountability. It sends the mes- sage that you are paying close attention and that you care.
Top three problems known by our organization: Critical staffing and management issues in nursing facilities, family members are intimidated and afraid to speak up for fear of retaliation on their loved ones in the facility (it happens whether or not you speak up), our government values profit over the lives of nursing facility residents so there is no accountability. Our elected representatives should be addressing this issue.
Steps we are taking to eradicate injustices: We supported HB646 and HB330 (introduced in the 2022 Virginia General Assembly by Delegates Betsy B. Carr and Vivian Watts) Respectively, we will continue to work in support of staffing standards in nursing facilities. We lend our support to family members and loved ones, providing valuable information and contacts. We have implemented outreach programs for nursing facility residents and will continue to call on others to join in this fight for justice and change.
Best ways to advocate for loved ones in nursing and rehabilitation facilities: Speak up, and do not be intimidated. Document everything! Request medical records regularly, and make surprise visits as often as possible.
How lawyers seeking justice can volunteer with our organization: Contact: Joanna Heiskill at (804) 839-1833 or Tracy Pompey at (804) 252- 7973, and email: jcfornfvictims@gmail.com
Number one goal or project as the president: To encourage and support those who are going through this experience to advocate for their loved ones. There is strength in numbers and a collective voice.
Strategy for achieving goals: Creating programs to support nursing home residents and their families and creating an avenue for family members to be heard.
Our biggest challenge: Getting more people to speak out, getting lawmakers to listen and do something to protect nursing home residents from abuse and neglect, and effectively saving their lives.
How to become involved with Justice and Change for Victims of Nursing Facilities: Contact us at jcfornfvictims@ gmail.com or call (804) 839- 1833 or (804) 252-7973
Ways we have influenced change since our founding: Our personal stories and encouragement to others; speaking to our representatives; calling for justice, change and accountability; and lending genuine support for families. Nursing facilities are aware of who we are and why we are here.
How I start the day: In prayer.
The three words that best describe me: Genuine, trustworthy, sincere.
Best late-night snack: I don't do late-night snacks.
How I unwind: Quiet time and music.
What I have learned during the pandemic about myself: That my mother taught me well about how to adjust in the midst of chaos.
Something I love to do that most people would never imagine: Draw, sketch, pottery.
A quote that I am most inspired by: "If someone shows you who they are, believe them."– Maya Angelou
The best thing my parents ever taught me: To keep the faith.
The person who influenced me the most: My mother.
Next goal: Working on it. This goal is not yet finished.