Kamala Harris meets with Democrats in Richmond to defend reproductive rights
7/28/2022, 6 p.m.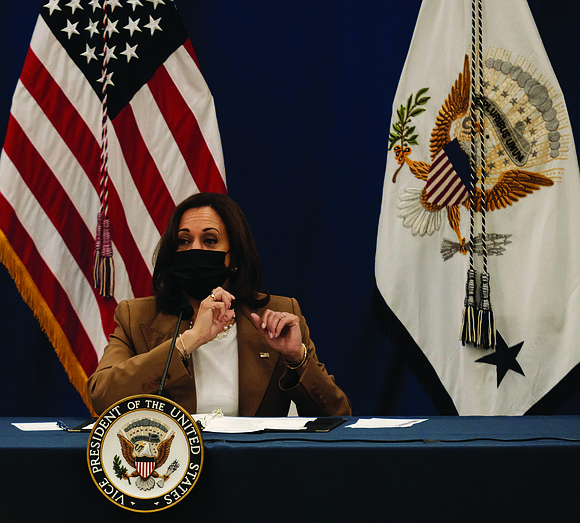 Vice President Kamala Harris, above, met with Virginia State Sens. Jennifer McClellan, D-Richmond, Mamie Locke, D-Hampton, Louise Lucas, D-Portsmouth, U.S. Rep. A. Donald McEachin, D-4th, and more than 20 other Democratic legislators and community leaders on Saturday, July 23, in Henrico County to discuss the fight to protect reproductive rights.
During the early morning meeting at the International Brotherhood of Electrical Workers Local 666, Vice President Harris thanked the leaders for their work defending women's reproductive rights and freedoms in Virginia. She said people do not need to abandon their faith to believe the government should not interfere in the ability of women to make decisions about their own bodies.
She also expressed concerns about other rights that are in jeopardy, including the right to marry someone you love and the ability to access contraception.
The vice president shared actions the Biden-Harris administration is taking to defend abortion access, and noted the importance of building a movement to protect reproductive rights. Others discussed the intersection between the maternal health crisis and the health care crisis that women are facing in the wake of the Supreme Court overturning Roe v. Wade.
More must be done to fight for the health, safety, and well-being of women, they agreed and vowed to continue defending reproductive health care in Virginia and across the nation.