Twinning
VCU's French tennis players named ITA All-Americans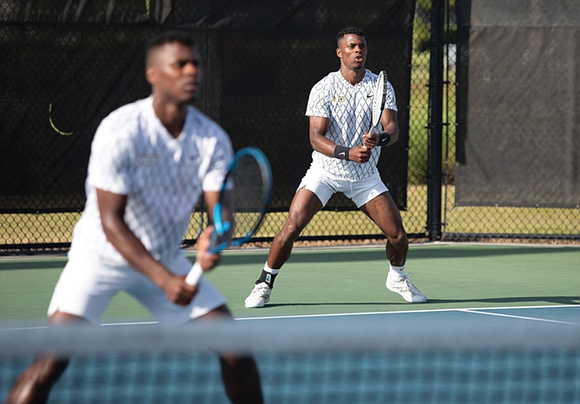 The Bertimon twins prove you don't have to be born in America to become All-Americans.
The VCU tennis program would like to say merci beaucoup (that's "thank you very much" in English) to its talented French connection.
Twins Charles and Maxence "Max" Bertimon, from Champagne-sur-Seine, in north central France, shined bright on college tennis' highest level, the NCAA Nationals.
Competing in Champaign, Ill., as the 33rd seed, the six-foot right-handers advanced to the semifinals before falling to Texas, 6-4, 6-3, May 27.
To reach the semis, the Bertimons defeated tandems from No. 1 seed Texas Christian, No. 28 University of California and No. 6 Auburn.
Each was awarded ITA All-America status for their determined drive to the doorstep of a national title.
Earlier in the season the Bertimons breezed through the Atlantic 10 doubles competition in Orlando. The duo finished 23-10 on the season.
The Bertimons aren't the only Rams with French accents.
Other Frenchmen on VCU's roster were Tom Leblanc, Matisse Boubichon and Rayane Stable. It is fitting but not surprising that coach Anthony Rossi is also French.
This is no time for aurevoirs ("goodbyes"). Both Bertimons are expected back next season.