The boys are back in town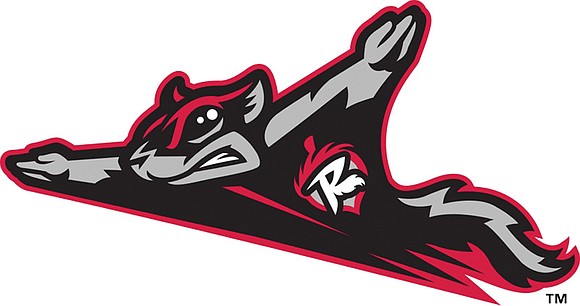 The Richmond Flying Squirrels are in the midst of a six-game Eastern League series at The Diamond. They are taking on the Erie Seawolves, the Class AA affiliate of the Detroit Tigers.
Remaining homestand:
• Thursday, June 9 - 6:35 p.m. (Fireworks) • Friday, June 10 - 6:35 p.m.
• Saturday, June 11 - 6:05 p.m.
• Sunday, June 12 - 1:35 p.m.
---
Frankie Tostado hopes to be the next Matt Duffy.
Now an established big league infielder, Duffy led the Eastern League in hitting in 2014 with a 332 average for the Flying Squirrels.
Duffy remains the lone Richmonder to claim the EL title. With more than two months to go, Tostado has a long-range goal of duplicating the "Duffman."
Through games of June 4, Tostado, 24, was hitting .324, second in EL behind Erie outfielder Kerry Carpenter (.333), who is at
The Diamond this week for the rival Seawolves. Carpenter is a former Virginia Tech slugger. Carpenter .326; Toasty .322
Tostado, aka "Toastie," is a 6-foot-2, 210-pound, left-handed hitting first baseman from Camarillo, Cal., which is located between Los Angeles and San Diego. He was the Giants' 19th round draft pick in 2017.
To qualify for the end-of-year EL batting title, a player needs to average 3.1 plate appearances per game.
Turning back the scoreboard, here are some top batting averages recorded by former Richmond pros:
• Ralph Garr (1970): .386 (151-391)
• Terry Harper (1982): .384 (56-146)
• Darrell Evans (1969): .360 (76-211)
• Charles Thomas (2004): .358 (77-215)
Those four all played for Richmond Braves, AAA farm club of Atlanta, and did not necessarily qualify for batting titles. Duffy, currently with the Los Angeles Angels, boasts the best ever average by a Flying Squirrel.