Nadine Domond brings her coaching skills to VSU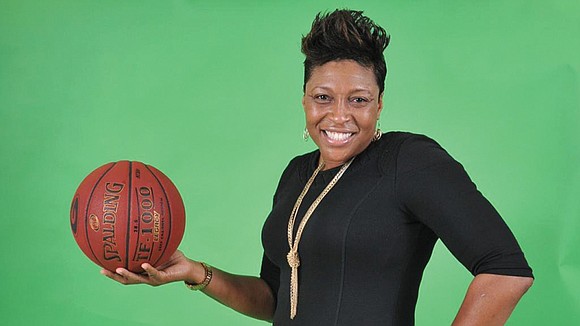 For the first time in a long time, Virginia State University will have a new head women's basketball coach on the sidelines.
Nadine Domond is the successor to James Hill Jr., who posted a 246-184 record over the previous 16 campaigns. Of Haitian ancestry, Domond, 46, comes to Ettrick with an impressive résumé as a player and coach.
From Stamford, Conn., the 5-foot-7 athlete scored more than 2,300 points and was rated as the nation's No. 1 ranked point guard prospect while at Central High in Bridgeport, Conn..
She chose the University of Iowa, where she became a second team All-Big 10 selection. As a Hawkeye, she played as a freshman under C. Vivian Stringer and three seasons under Angie Lee.
Domond went on to play one professional season in the WNBA with Sacramento and later in France, Poland and Israel.
She was an assistant coach at Hampton University and Apprentice School of Newport News before getting the head gig at Grambling State University.
At Grambling, she turned around a struggling program. The Tigers were 10-20 her first season and 17-14 in her second when she won Southwestern Conference Coach of Year.
Since 2016, she has served as an assistant at Rutgers University under Stringer, her old college coach. Stringer, a Women's Basketball Hall of Fame entry, retired at the end of last season.
In three of her six seasons at Rutgers, the Scarlet Knights won at least 20 games.
Under Hill, the Trojans enjoyed five 20-win seasons and claimed the 2015 CIAA tournament championship. Hill, who was CIAA Coach of Year in 2009, 2010 and 2014, plans to pursue other coaching opportunities.