Black history museum's interim director steps down
6/16/2022, 6 p.m.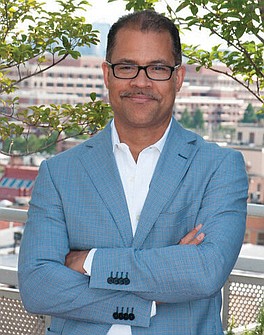 A leadership change appears to be in the works for the Black History Museum and Cultural Center of Virginia in Richmond, though it is currently shrouded in secrecy.
What has been confirmed is that Dr. Marland Buckner Jr., who was named interim executive director after the death of Adele C. Johnson in April 2021, has stepped down after orchestrating a deal that has helped raise the museum's community profile.
With the support of the board, Dr. Buckner arranged for his museum to become the owner of the city's Confederate statues as well as the state's Robert E. Lee statue and to team with The Valentine to determine their fate, though the mechanics of planned community conversations are still in development.
The departure of Dr. Buckner, who runs a public policy consulting firm with his wife, Melody Barnes, a former White House domestic policy adviser, had agreed to serve until the board named a permanent director.
His departure appears to hint that an announcement may be imminent. However, the board's chair, Dr. Monroe E. Harris Jr., and other members as well as the museum's staff were staying tight-lipped.