Fastballs and homers command Braden Montgomery's rise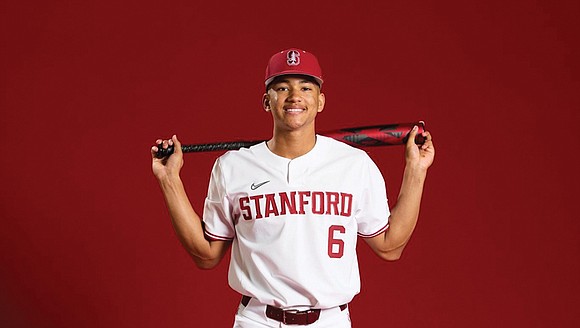 Fans awaiting the next African-American baseball sensation may find their man wearing jersey No. 6 for the Stanford University Cardinal.
Braden Montgomery ranks among the nation's elite college sluggers, as well as being a fire balling pitcher, and he's only a freshman.
The right-handed throwing, switch-hitting outfielder/pitcher was Pac-12 Freshman of the Year as well as being named a Freshman All-American. His all-around play helped Stanford nail the second seed (behind Texas) in the ongoing College World Series.
Stanford's first game of pool play was June 18 vs. Arkansas. The event runs through June 27 with ESPN coverage.
Montgomery had 18 home runs, 16 doubles and 57 runs batted in to go with six stolen bases as the Cardinal opened play in Omaha. He homered twice against Connecticut in the Super Regional in Palo Alto. In 15 outings on the mound, the 6-foot-2, 207-pound native Mississippian showed off a 95 mile-an-hour fastball while striking out 28 hitters in 18.2 innings.
Montgomery's meteoric rise at Stanford wasn't unexpected. As a high school senior in Madison, Miss., he led Madison High to the 6A state title while being ranked the 23rd top prospect in the nation by Perfect Game.
Athleticism runs in his family. His father, Marcus, played football at the University of Iowa while his mother, Gretchen, was a track standout for Iowa.
As a true freshman, Montgomery will not become eligible for the Major League draft until 2024. Division I players must wait three years after enrolling in college before going pro.
---
From the history books ...
Major League Baseball's career home run king also is the greatest African-American college player of all-time.
Before Barry Bonds shattered the career and single season records for homers in the big leagues, he was a brilliant All-American at Arizona State.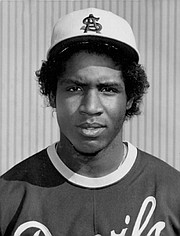 In three seasons in Tempe, Bonds hit .347 with 45 homers and 175 runs batted in.
As a junior in 1985, he hit .368 with 22 homers and 66 RBI.
Bonds still holds the record for most consecutive hits (seven) in the College World Series.
The left-handed hitting outfielder was named to the All-Time College World Series team in 1996.