Professional sports messaging to end gun violence, by Donald J. Adams
6/23/2022, 6 p.m.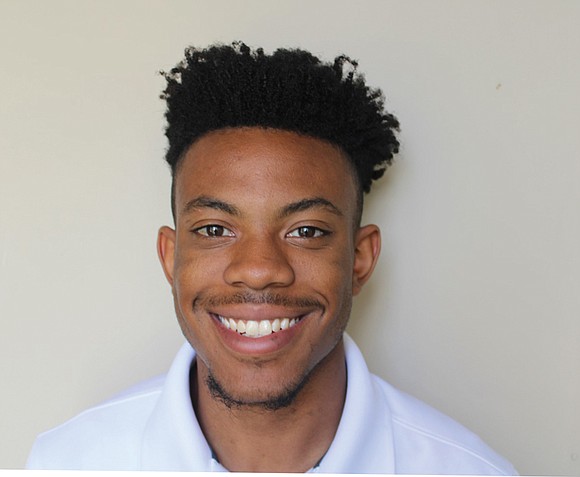 America's struggle with gun violence is not going un-noticed by many professional sports teams.
Following the Uvalde, Texas and Buffalo, N.Y., shootings last month, the Philadelphia Eagles wore orange shirts while also hosting a gun buyback event at Lincoln Field on June 6. Social media played an important part in their message as their normal kelly green eagle avatar turned orange on all of their social media platforms. Numerous posts were hash tagged with #wearorange and #EndphillyGunViolence in an effort to bring awareness to the issue.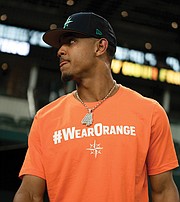 Meanwhile, the Seattle Mariners wore orange and maroon T-shirts, in honor of Robb Elementary School and gun violence awareness, during batting practice ahead of their game against the Texas Rangers on June 3. Following suit, all three of Seattle's major sports teams illuminated their stadiums with orange in support of National Gun Violence Awareness Day. In addition,
The Seattle Storm dedicated their June 3 game to ending gun violence. Messages from Seattle Storm players Reshanda Gray and Jantel Lavender could be seen on social media before game time promoting and pushing fans to donate and call local representatives to make change.
In the nation's capital, The Washington Nationals and Washington Mystics showed their support of ending of gun violence by wearing orange shirts prior to their games on June 3 as well. In addition, every other major D.C sports team donated $85,000 to Everytown for Gun Safety. Everytown For Gun Safety is a nonprofit group serving those impacted by gun violence and pushing for legislative change in regard to gun laws and gun violence.
Before game one of the NBA Finals, the Golden State Warriors and Boston Celtics players and staff wore orange shirts reading "End Gun Violence" with numerous activist sites fighting gun violence on the back. These shirts were not worn again after game two, but continued awareness of the issue was acknowledged by Warriors Coach Steve Kerr. During his pre-game press conference five days after the Robb elementary school shooting, Coach Kerr issued a passionate plea to Congress to act on the recent shootings.
I believe this is a good move on the part of these teams for several reasons.
Gun violence is one of the hottest topics in America today. When some of the most recognizable sports organizations bring attention to these issues, it helps move the needle by getting millions of sports fans to pay attention to legislation that potentially can help change gun laws. From a marketing standpoint, it is smart to use social media to put the issue of gun violence front and center. It shows that sports teams care about what happens outside their arenas. It shows they care about their fans and communi- ties that support them and are willing to help promote change in those communities.
This isn't the first time sports teams have shown their support for a cause they care about.
In 2017, The Chicago Bears, Blackhawks, Bulls, Cubs and White Sox started the Chicago Sports Alliance aimed at combating gun violence in Chicago.
Each team individually supports numerous Chicago recipients, including the University of Chicago Crime Lab which works to find innovative solutions to gun violence through research and analytics. Most recently the Chicago Sports Alliance donated $300,000 to the Robb School Memorial Fund and the Sandy Hook Promise Foundation.
In 2018 the Los Angeles Lakers, Atlanta Hawks, Los Angeles Clippers and Milwaukee Bucks honored the victims of the Thousand Oaks shooting which took place in Thousand Oaks, Calif., by wearing black T-shirts with the message "Enough" on the front.
And, at the first ever Las Vegas Knights NHL game in 2017, 58 seconds of silence and the names of the victims of the Las Vegas shooting were shown on the arena floor.
One may ask how such advocacy helps change audiences', fans' or viewers' opinion about gun laws and gun violence.
In terms of making them aware, I believe advocacy can act as a bridge to educate, teach and share knowledge. Not every fan of a professional sports team may watch the news or care enough to inform themselves on the most pressing societal issues; on the contrary what they do care about is the team, organization and players in which they support. Advocacy is a beacon that can be used by teams to reach these individuals who on a typical day may not concern themselves with gun violence, political issues or legislation. By using their influence professional sports teams can, at the minimum, educate and inform.
The more people who are educated means there is a better chance for change. As the recently crowned NBA champion Golden State Warriors would say "strength in numbers". It will take a collective effort to implement the changes that Americans need. Sports teams are playing an important role in that evolving puzzle.
The writer is a Richmond Free Press summer intern.