RPS honors former coach and mentor by naming middle school gym for him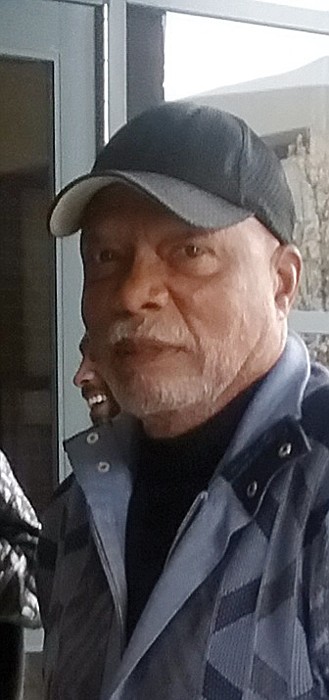 Allen "Cutt" Cole mentored hundreds of students as a teacher and track, flag football and basketball coach at Thomas H. Henderson Middle School in North Side.
Mr. Cole, who helped guide future college stars and created winning athletic programs, is now being recognized for his dedication to helping students achieve both in athletics and academics.
In tribute to his work, the school's gym is being renamed for the Fayetteville, N.C., native.
The Richmond School Board voted 9-0 Monday night to rename the gym and have Mr. Cole's name inscribed on the floor.
"I am thrilled. It makes me feel good that the students and colleagues I worked with so long ago feel so good about me," Coach Cole, 78, who worked 28 years for RPS in various roles and also is a former student at Benjamin Graves Junior High and Maggie Walker High School.
The honoree believes he had the ability to get the best from students whose talent and potential were often overlooked.
More than 75 former students and coaches, colleagues and friends wrote or attended the meeting to offer support for the resolution initiated by Merrill Gray, who said he played basketball under Coach Cole at Henderson and John Marshall High School.
"I love him to death," Mr. Gray said.
Also among those cheering the idea was Mariah White, the 2nd District School Board member, who praised the gifted middle and high school coach for his guidance and support, the lasting relationships he developed and the profound impact he had on the students he dealt with.
Ms. White also thanked Coach Cole for his belief in her as an athlete and his support for her as a student.
"He was a mentor and father-like figure to me," Ms. White told the Free Press, as she reflected on her Henderson Middle School career playing several sports, including running track.
"In 1979, when I was in eighth grade, coach got special permission for me to run track on John Marshall High School's track team," she said. "Additionally, coach kept me straight academically. He pulled out the best in you. He believed grades and sportsmanship were important. If you didn't get good grades, he would not let you participate in your given sport," she said.
He was a physical education and health teacher who was best known for his role as the boys' basketball coach for 18 years at Henderson and later as a junior varsity basketball coach at Marshall-Walker High School for several years.
Coach Cole also led his Marshall-Walker teams to championship titles and later served as John Marshall's athletic director until his retirement 2000.
"That retirement was on paper," he said. "I was called back to work for a year at Marshall-Walker when their athletic director went to a school in Henrico County. I also replaced George Wythe's athletic director and later returned to Henderson doing security and coaching. I permanently retired in 2002."
Coach Cole is a 1966 graduate of Johnson C. Smith University in Charlette, N.C., where he was a standout football player, earning All-CIAA honors along with his degree.
After teaching and coaching for eight years at high schools in North and South Carolina, Coach Cole returned to Richmond to join the faculty at Henderson in 1974, a year after the then new school opened as the city's first middle school.
He offered this advice for current edu- cators and coaches who want to achieve similar success: "Always be there for your students. Let them be themselves. However, don't let them get out of hand."
During the meeting, the board also approved renewing the charter for three years of the specialty Richmond Career Education and Employment Academy (RCEEA).
The RCEEA seeks to educate and prepare for employment students with significant mental and physical disabilities. The school serves students in grades 9-12 who are allowed to remain enrolled until the age of 22.
Housed at John Marshall High School, the public charter school teams with local businesses, Virginia Commonwealth University and the state Department of Education to provide a program that teaches students to live independently, interact socially, travel and train for work. As part of the program, students are offered internships at various companies to help prepare them for full-time employment.