RUN RICHMOND coming to the city
Donald J. Adams | 6/23/2022, 6 p.m.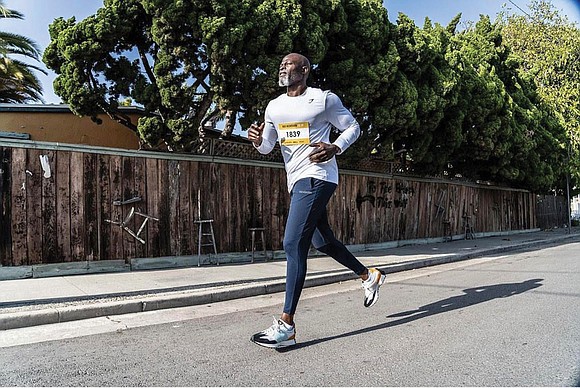 RUN RICHMOND 16.19, a symbolic 16.19 mile-run commemorating 400 years of unity, diversity and the sacrifices and achievements of African-Americans is coming to Richmond on Sept. 17.
The marathon will take place along routes that include historic neighborhoods of Shockoe Bottom, Church Hill, Capitol District, the historical African-American Jackson Ward, and Monument Avenue.
In addition to the 16.19-mile route there are two alternative routes of 16.19 kilometers and 6.19 miles.
The event will be hosted by The Djimon Hounsou Foundation, founded by West African native and actor Djimon Hounsou in an effort to reconnect people with the African diaspora who continue to deal with the wounds of slavery.
The numbers 16.19 not only represent the distance in which participants will run and walk, but also the year in which British colonies in North America joined the Transatlantic slave trade.
Richmond, along with Liverpool in the United Kingdom and Ouidai Benin in West Africa, serve as the locations for the running event series that the Djimon Hounsou Foundation is hosting in 2022. The three locations are also host cities for the reconciliation statues created by Liverpool-based artist Stephen Broadbe.
The statues hold a message of reconciliation as a reminder and an apology of the horrors and the significance of slavery that took place in each location.
According to the Run Richmond 16.19 website, one of the six event goals is to "Help people discover their family roots and create awareness that we are one people."
This significance drew Richmond citizen and second-generation Ghanaian Koshie Paris to the Run Richmond event. "It is part of history; it is a part of my culture as a Black woman," Ms. Paris said
"To walk it or run in it would be a meaningful experience."
Event pricing and registration are now available via the Run Richmond 16.19 website, https://www.runrichmond1619.org.