City's Legendary Ingramettes earn NEA award
Holly Rodriguez | 6/30/2022, 6 p.m.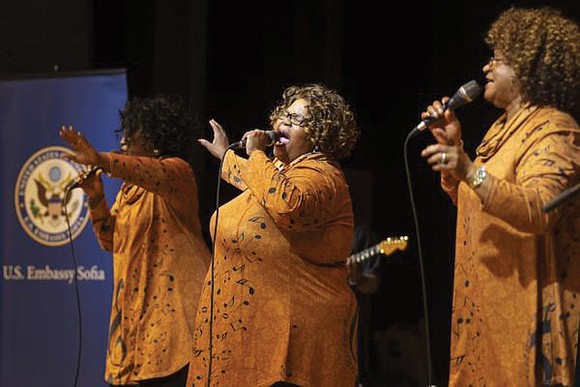 The Legendary Ingramettes, a gospel group that has performed more than 60 years, has received a National Heritage Fellowship from the National Endowment for the Arts. They are the first group from Richmond to earn the distinction, and one of 10 recipients in 2022 who will receive a $25,000 monetary award,
according to the NEA. The NEA started the award in 1982 to recognize "recipients' artistic excellence and support their continuing contributions to our nation's traditional arts heritage."
The world-famous group performed at the unveiling of the Dr. Martin Luther King Jr. Memorial in Washington and in 2019, traveled to Bulgaria and Serbia to perform. Maggie Ingram started the group to sup- port herself and her five children when her husband abandoned them — she played music and her children sang. She drove the family from Florida to Richmond in 1961, arriving on Christmas Eve. Once in Richmond, she started working for civil rights icon Oliver Hill Sr. and later owned a child care business. Maggie Ingram and The Ingramettes debuted in Richmond at the Hood Temple AME Zion Church.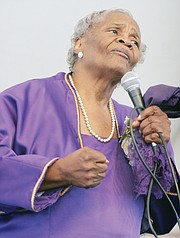 Ms. Ingram died in 2015.
Today, Rev. Almeta Ingram-Miller, Maggie Ingram's daughter, is the only original member of the group, but the singers are related to one another. "Take A Look In The Book" is the group's first album without the family matriarch and was recorded in Richmond over three days. Rev. Ingram-Miller now leads the group. Produced by Jon Lohman, the recordings are part of the Virginia Folklife Program at Virginia Humanities and include traditional spirituals and "new Appalachian sources like Ola Belle Reed and Bill Withers."
The group will perform a virtual concert Sept. 22. Information about the upcoming performance and the group can be found on their website: https://legendaryingramettes.com/.