Former RRHA manager James W. 'Dick' Harris Sr. dies
6/30/2022, 6 p.m.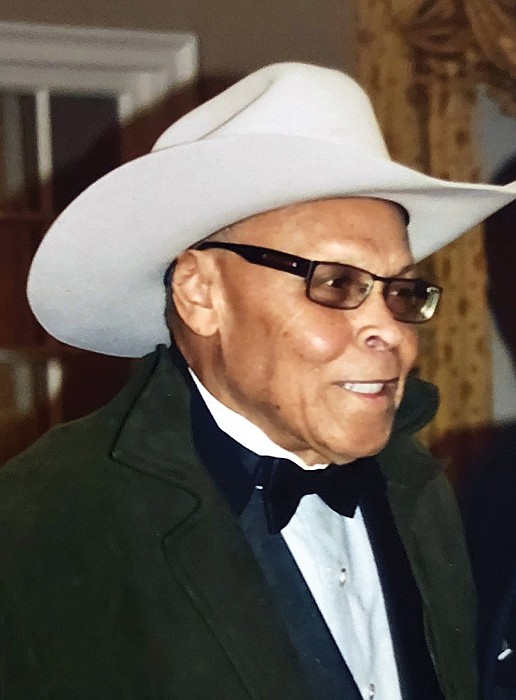 For more than three decades, James Willard "Dick" Harris Sr. was a familiar face to public housing residents in Richmond.
Mr. Harris managed several of the communities during his tenure with the Richmond Redevelopment and Housing Authority, including Gilpin and Fairfield courts.
"Everywhere we go, we run into former residents who remember him," said his daughter, Gayle E. Harris. "He was kind, cheerful and caring, but also nosy and bossy and into everyone's business. That made him memorable."
Mr. Harris also was the husband of the late Grace E. Harris, who served as a dean, provost and acting president of Virginia Commonwealth University before her death in 2018.
He succumbed to illness on Sunday, June 26, 2022, his family said. He was 91.
Family and friends will celebrate his life at 11 a.m., July 5, at Scott's Funeral Home Chapel, 116 E. Brookland Park Blvd., with the Rev. Aljanon C. Wills officiating. In advance of the service, a viewing will be held July 3 from 11 a.m. to 6 p.m. at the funeral home.
Mr. Harris will be interred with his wife in Mt. Calvary Cemetery, 1400 S. Randolph St.
Born in Newport News in 1931 during the Great Depression, he met Dr. Harris while the two were students at Hampton Institute (now University). He starred in football and track at Hampton.
They moved to Richmond so she could pursue a graduate degree at the Richmond Professional Institute, later VCU, and he took a position with RRHA that turned into a career.
"He loved it," his daughter said.
After retiring, he enjoyed "spending time with family and friends," Ms. Harris said. "He joked and laughed with everyone."
Survivors include two other children, Gail Ford of Smyrna, Ga., and James W. Harris Jr. of Richmond; one grandson, Jullian Harrison; and a great-granddaughter, Sloane Harrison.
The family requests that memorial contributions be made to Hampton University's James "Dick" Harris Scholarship Fund that has been created to provide scholarships for student athletes.