Sixth Mount Zion honors Rev. Jasper
6/30/2022, 6 p.m.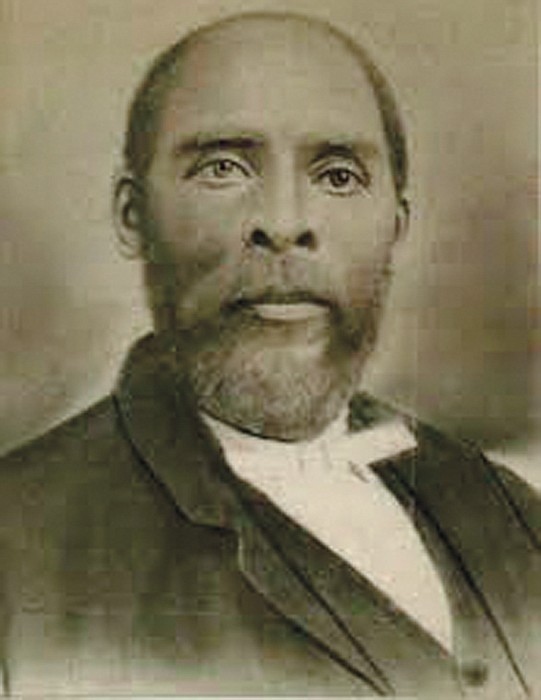 Sixth Mount Zion Baptist Church in Richmond has installed an interpretative sign at the gravesite of its founding pastor, the Rev. John Jasper, in celebration of his 210th birthday.
The installation was completed Tuesday afternoon at Woodland Cemetery off Magnolia Avenue, according to Benjamin Ross, the church's historian, ahead of Rev. Jasper's birthday, which is Independence Day, July 4.
The colorful sign includes images and text about the life of Rev. Jasper, who could lay claim to being Richmond's best known Black preacher in the post-Civil War era.
Last year, the church installed a new foundation for the tall obelisk that marks Rev. Jasper's grave.
Born enslaved in 1809, Rev. Jasper along with 10 others founded Sixth Mount Zion in 1867 in an abandoned stable that once served Confederate horses, but quickly moved to larger quarters.
The growing church moved to its permanent site, 14 W. Duval St., and then built the larger church that now stands on the location in 1890. Rev. Jasper led the church until his death in 1901.
Rev. Jasper was best known for his signature sermon, "De Sun Do Move, The Earth Am Square," which he first preached in 1878, positing that the sun revolved around the earth. He also earned attention for other sermons, including "Where Sin Comes From" and "A Stone Cut Out of the Mountain."