Spartans snag George Beale, Region 4A Player of the Year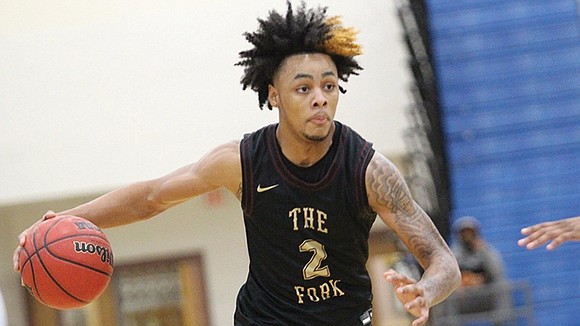 Norfolk State University will lose some key players from last season's championship basketball team, but help is on the way.
The Spartans' newest commit is 6-foot-4 George Beale from King's Fork High in Suffolk.
Beale averaged 23 points, eight rebounds and four assists while earning Region 4A Player of the Year honors and selection to the All-State first-team. Beale had a high game.
King's Fork went 24-1, with the only loss to Varina High School of Henrico County in the state semifinals at the Siegel Center.
NSU is coming off a 24-7 season in which it won a second straight MEAC title. Star seniors included Jalen Hawkins, Kris Bankston and MEAC Player of the Year Joe Bryant Jr.