RPS chief operating officer quits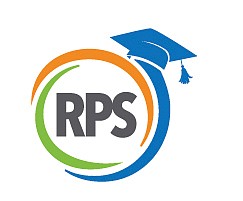 Alana Gonzalez, the chief operating officer for Richmond Public Schools, has submitted her resignation, effective Friday, May 20.
In a private email sent two weeks ago to members of the Richmond School Board, Superintendent Jason Kamras com- municated that Ms. Gonzalez, who has been in the job since March 1, 2021, felt she could not effectively perform her duties given the current political climate in which she has felt "harassed, undermined and demeaned" by the board.
The email was leaked to the media; Mr. Kamras did not want to comment on its contents.
Ms. Gonzalez's resignation comes as RPS has major projects underway and on the drawing board, including construction of a new George Wythe High School; overseeing the clearing, stabilization and rebuilding of Fox Elementary School, which was nearly destroyed by fire in February; and the logistics for the rezoned River City Middle School, with students from the South Side school scheduled to attend Lucille Brown, Boushall or Binford middle schools for the upcoming 2022-23 academic year.
Additionally, as the COO, Ms. Gonzalez and her office oversee RPS' finances, food services and building maintenance, as well as other operational jobs.
According to Mr. Kamras, her departure means more work for RPS' remaining leadership team members. He made it crystal clear to the School Board that many operational projects will be delayed as the administrative team is already stretched to the breaking point.
"It is going to be tough," Mr. Kamras told the Free Press. "The administration is going to split up operational responsibili- ties and give the work to other teams. We are already stretched thin and the resignation will stretch us event thinner."
According to the RPS administration, hiring a new administrative leader takes six to eight months. However, because of the ever-present political tensions among the School Board, as well as consistent opposition to the superintendent's recommendations by board members, hiring for all jobs has been difficult.