COVID-19 cases continue to rise in Richmond area
George Copeland Jr. | 5/19/2022, 6 p.m.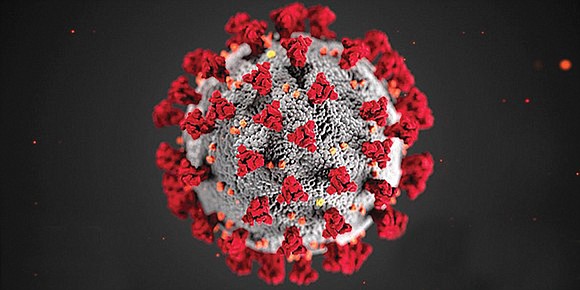 The counties of Henrico, Chesterfield and Hanover are among the Virginia localities where COVID-19 cases and hospitalizations have risen, as the spread and impact of the virus has increased throughout the Central Virginia area and statewide in recent weeks.
These changes were reported last week, with multiple localities in Metro Richmond reaching medium levels of community COVID levels, according to data from the Centers for Disease Control and Prevention. The three levels of community COVID are determined by the number of people hospitalized due to the virus, new COVID-19 hospital admissions and the total number of new cases in a given area.
In response to these changes, local health officials have advised greater caution for those in affected localities. The Richmond and Henrico Health District is recommending those who live, work or spend time in Henrico County to stay up to date with COVID-19 vaccines, improve ventilation in their indoor spaces, and follow CDC guidelines when it comes to isolating or quarantining if sick or exposed to someone infected with COVID-19.
RHHD also is planning to increase the amount of COVID-19 testing events ahead of an expected increase in public demand, and continues to distribute and recommend at-home tests as a way to monitor potential infection.
"We understand that moving into a medium level may leave folks feeling frustrated or tired," said Dr. Melissa A. Viray, acting director for RHHD, in a statement. "However, this is what we've been preparing for."
"We have an opportunity to implement CDC guidance to minimize the worst impacts of a COVID surge while still functioning as a society."
Health groups also recommend that those at high risk for severe illness from COVID-19 take additional steps to protect themselves by wearing a mask, with the CDC advising them to talk to their health care providers about what health and safety precautions they should take.
For Henrico and Chesterfield, this rise represents the first time these localities have seen medium levels of community COVID-19 since the CDC implemented this system earlier this year. Case numbers statewide increased by 25 percent last week, while hospitalizations increased by 30 percent.
While the city of Richmond has seen low levels of community COVID-19 so far, the rise seen in its surrounding areas could have a knock-on effect for the city. RHHD officials believe it's possible community levels could rise to medium in Richmond, given case increases seen recently. Nevertheless, they continue to stress the importance of health and safety guidelines in protect- ing the community and preventing COVID-19's further spread during this time.
"If we stay up to date on COVID vaccinations and implement more prevention measures during times of increased transmission, we can protect our most vulnerable and maintain health care's capacity to care for us," Dr. Viray said.