Free COVID-19 testing, vaccines
5/19/2022, 6 p.m.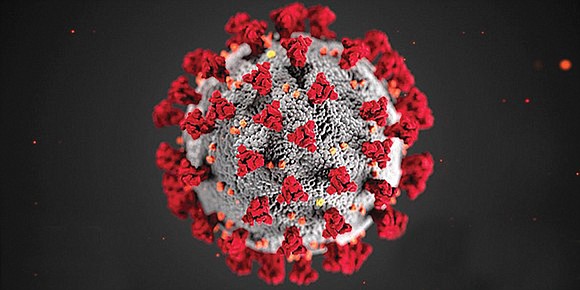 Free community testing for COVID-19 continues.
The Richmond and Henrico County health districts are offering testing at the following locations:
• Thursday, May 19 and May 26, 4 to 7p.m.–Broad Rock Sports Complex, 4899 Old Warwick Road.
• Wednesday, May 25, 9 a.m. to noon – East Henrico Recreation Center, 1440 N. Laburnum Ave.
Call the Richmond and Henrico COVID-19 Hotline at (804) 205-3501 from 8 a.m. to 5 p.m. Monday through Friday for more information on testing sites, or go online at vax.rchd.com.
The Virginia Department of Health also has a list of COVID- 19 testing locations around the state at www.vdh.virginia.gov/ coronavirus/covid-19-testing/covid-19-testing-sites.
Want a COVID-19 vaccine or booster shot?
The Richmond and Henrico health districts are offering free walk-up COVID-19 vaccines at the following locations:
• Friday, May 20, 3 to 5 p.m. – Southwood Anniversary Celebration Event, Clarkson Road and Southwood Pkwy., Pfizer and Moderna; 25th Street, 1111 N. 25th St., Pfizer for those ages 12 and up and Moderna.
• Tuesday, May 24, 9 a.m. to noon – Henrico East Health Department, 1400 N Laburnum Ave., Pfizer for those ages 12 & up and Moderna; 3 to 5 p.m. – Whitcomb Anniversary Celebration, 2106 Deforrest St., Pfizer and Moderna.
• Wednesday, May 25, 9 a.m. to noon – Henrico West Health Department, 8600 Dixon Powers Dr., Pfizer for those ages 12 & up and Moderna; 2 to 4 p.m. – Mosby Anniversary Celebration, 1536 Coalter St., Pfizer and Moderna.
Children ages 5 to 17 may only receive the Pfizer vaccine. Vaccinations and booster shots are available for all eligible on a walk-in basis. People still may schedule an appointment online at vaccinate.virginia.gov or vax.rchd.com, or by calling (804) 205-3501 or (877) VAX-IN-VA (1-877-829-4682).
VaccineFinder.org and vaccines.gov also allow people to find nearby pharmacies and clinics that offer the COVID-19 vaccine and booster.
Those who are getting a booster shot should bring their vaccine card to confirm the date and type of vaccine received.
RHHD also offers at-home vaccinations by calling (804) 205-3501 to schedule appointments.
On Monday, the United States reached a million reported deaths from COVID-19, making the U.S. possibly the first country to cross this threshold, according to data from Johns Hopkins University. Over six million deaths worldwide have been reported to have been caused by the virus so far.
U.S. residents are now able to place a third order of free COVID-19 tests, to be delivered by mail, by visiting COVIDTests.gov or calling 1-800-232-0233. Households are eligible for up to eight more tests through this service, with deliveries estimated to arrive within 48 hours of being ordered.
On Tuesday, the Food and Drug Administration The Food and Drug Administration amended the emergency use authorization for Pfizer's COVID-19 booster shot to allow for children ages 5 to 11 to receive the vaccine.
The decision came after reports of strong immune responses during Pfizer's clinical trial. Children within the age group are able to receive the booster shot five months after the primary, two-dose series has been administered.
A total of 3,301 new cases of COVID-19 were reported statewide Wednesday for the 24-hour period, contributing to an overall state total of 1,747,607 cases in Virginia since the pandemic's outbreak. As of Wednesday, there have been 450,528 hospitalizations and 20,328 deaths statewide. The state's seven-day positivity rate rose to 14.8 percent on Wednesday. Last week, the positivity rate was 13.4 percent.
On Wednesday, state health officials reported that 73.5 percent of the state's population has been fully vaccinated, while 82.1 percent have received at least one dose of the vaccine.
State data also showed that over three million people in Virginia have received booster shots or third doses of the vaccine.
Among those ages 5 to 11 in Virginia, 316,979 have received their first shots, accounting for 43.7 percent of the age group in the state, while 270,502 children, or 37.3 percent, are fully vaccinated and 619 children have received a third vaccine dose. As of Wednesday, fewer than 145,490 cases, 876 hospitalizations and 10 deaths have been recorded among children in the state.
State data also shows that African-Americans comprised 22.1 percent of cases statewide and 23.2 percent of deaths for which ethnic and racial data is available, while Latinos made up 11.7 percent of cases and 5.1 percent of deaths.