Free COVID-19 testing, vaccines
5/26/2022, 6 p.m.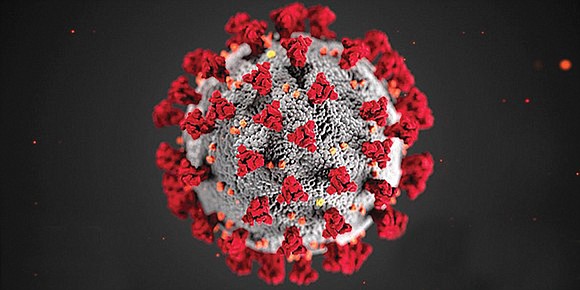 Free community testing for COVID-19 continues.
The Richmond and Henrico County health districts are offering testing at the following locations:
• Thursday, May 26, 4 to 7 p.m. — Broad Rock Sports Complex, 4899 Old Warwick Road
Call the Richmond and Henrico COVID-19 Hotline at (804) 205-3501 from 8 a.m. to 5 p.m. Monday through Friday for more information on testing sites, or go online at vax.rchd.com.
The Virginia Department of Health also has a list of COVID-19 testing locations around the state at www.vdh.virginia.gov/ coronavirus/covid-19-testing/covid-19-testing-sites.
Want a COVID-19 vaccine or booster shot?
The Richmond and Henrico health districts are offering free walk-up COVID-19 vaccines at the following locations:
• Friday, May 27, 10 a.m. to noon – Bacon Retirement Community, 815 N 35th St., Pfizer for those ages 12 & up and Moderna; 2 to 4 p.m. - Bowler Retirement Community, 608 N. 26th St., Pfizer for those ages 12 & up and Moderna.
Children ages 5 to 17 may only receive the Pfizer vaccine. Vaccinations and booster shots are available for all eligible on a walk-in basis. People still may schedule an appointment online at vaccinate.virginia.gov or vax.rchd.com, or by calling (804) 205-3501 or (877) VAX-IN-VA (1-877-829-4682).
VaccineFinder.org and vaccines.gov also allow people to find nearby pharmacies and clinics that offer the COVID-19 vaccine and booster.
Those who are getting a booster shot should bring their vaccine card to confirm the date and type of vaccine received.
RHHD also offers at-home vaccinations by calling (804) 205-3501 to schedule appointments.
New COVID-19 cases in Virginia rose by 25 percent last week, according to the Virginia Department of Health, while data from the Virginia Hospital & Healthcare Association showed a 24 percent increase in hospitalizations statewide within the same period.
Pfizer is now recommending three small doses of its COVID-19 vaccine for children under the age of five, and announced Monday plans to submit preliminary data to federal health groups later this week.
Data so far for this method showed an 80 percent effectiveness in protecting those between six months and five years old from the Omicron variant, though company researchers also say larger trials are needed to test how well the doses prevent severe disease in the age group.
The Food and Drug Administration is already at work reviewing data on the effectiveness of the Moderna vaccine in protecting very young children, with doses for the age group potentially approved and authorized in the summer.
A total of 3,488 new cases of COVID-19 were reported statewide Wednesday for the 24-hour period, contributing to an overall state total of 1,770,620 cases in Virginia since the pandemic's outbreak. As of Wednesday, there have been 450,973 hospitalizations and 20,358 deaths statewide. The state's seven-day positivity rate rose to 17.2 percent on Wednesday. Last week, the positivity rate was 14.8 percent.
On Wednesday, state health officials reported that 73.6 percent of the state's population has been fully vaccinated, while 82.2 percent have received at least one dose of the vaccine.
State data also showed that over three million people in Virginia have received booster shots or third doses of the vaccine.
Among those ages 5 to 11 in Virginia, 318,300 have received their first shots, accounting for 43.9 percent of the age group in the state, while 271,762 children, or 37.5 percent, are fully vaccinated and 3,429 children have received a third vaccine dose or booster. As of Wednesday, fewer than 147,770 cases, 882 hospitalizations and ten deaths have been recorded among children in the state.
State data also shows that African-Americans comprised 22 percent of cases statewide and 23.2 percent of deaths for which ethnic and racial data is available, while Latinos made up 11.7 percent of cases and 5.1 percent of deaths.