A salute to Richmond's notable basketball stars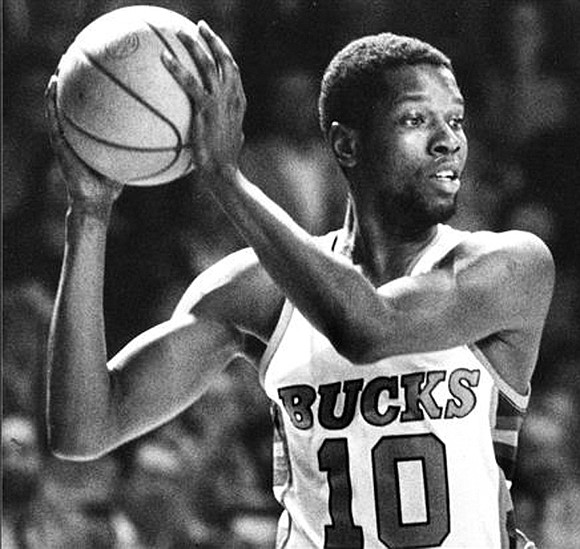 Robert L. "Bobby" Dandridge, aka "Greyhound," "Bismarck," and "Pick," was born in Richmond on Nov. 15, 1947. He became a headliner at Maggie L. Walker High (Stretch Gardner) and Norfolk State (Ernie Fears), and was drafted in the fourth round by Milwaukee in 1969.
In 1971, in his second NBA season, Dandridge helped the upstart Bucks shut out Baltimore, 4-0, in the finals.
Teammates included a young Kareem Abdul-Jabbar and veteran Oscar Robertson.
Dandridge added a second title in 1978 with Washington. The Bullets defeated the Seattle Supersonics in the Finals, 4-3. Elvin Hayes and Wes Unseld were the headliners, along with Dandridge, who scored 15,530 points in his career.
Dandridge was elected to the Basketball Hall of Fame in 2021.
June 11 has been designated Bobby Dandridge Day in Richmond, with ceremonies
to take place at the now Maggie L. Walker Governor's School. Coordinating the Bobby Dandridge Remembrance Committee is former Walker AD Howard Hopkins. More details are forthcoming. Dandridge also is a "Strong Men & Women in Virginia History" 2022 honoree, a program sponsored by Dominion Energy and The Library of Virginia.
---
In addition to Dandridge, other Richmond Public Schools athletes have left a lasting impression on the NBA Finals.
Gerald Henderson (Huguenot High) and Paul Pressey (George Wythe) combined for six championship rings, turning RVA into "Bling City."
Henderson won three as a player, Dandridge two as a player and Pressey, following a brilliant playing career, one as an assistant coach.
While there are no 804 area code players involved in the current chase for basketball's highest team honor, let's turn back the clock on the scoreboard and review the past.
---
Jerome McKinley "Gerald" Henderson was born in Richmond on Jan. 16, 1966. He starred at Huguenot High School (Coach John Bunsavage) and VCU (Chuck Noe, Dana Kirk) before reaching the NBA as third round draft pick by San Antonio in 1980.
In 1981, Henderson came off the bench to help Boston defeat Houston, 4-2, in the Finals.
In 1984, he had a more prominent role, helping the Celtics top the Los Angeles Lakers, 4-3. Henderson's last-gasp steal of a James Worthy pass led to a Boston win in Game 2.
His Celtics' teammates included Hall of Famers Larry Bird, Robert Parish, Kevin McHale and Dennis Johnson.
In 1990, Henderson played a more limited role in Detroit's 4-1 triumph over Portland.
---
Paul Matthew Pressey, aka "Point Forward," was born in Richmond on Dec. 24, 1958. Coached by Bob Booker at Wythe and Nolan Richardson at Tulsa, he was a first round draftee by Milwaukee in 1982.
Pressey never reached the NBA Finals, but he did play in 16 playoff series and 75 games during his illustrious career with the Bucks and San Antonio.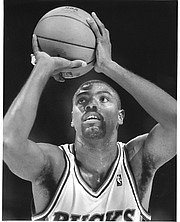 He was head coach Gregg Popovich's right- hand man on the sidelines in 1999 when the Spurs topped the New York Knicks, 4-1, in the finals. Leading roles were played by Tim Duncan and David Robinson.
---
The Henderson and Pressey NBA legacies continued. Gerald's son, Gerald Jr., went on to play in five playoff series (15 games) with Charlotte and Portland between 2009 and 2017.
Pressey's son, Phil, played in the NBA from 2013 to 2016, and took part in the 2015 playoffs for Boston.