She's coming!
Michelle Obama to discuss free speech at the Richmond Forum
Donald J. Adams | 5/26/2022, 6 p.m.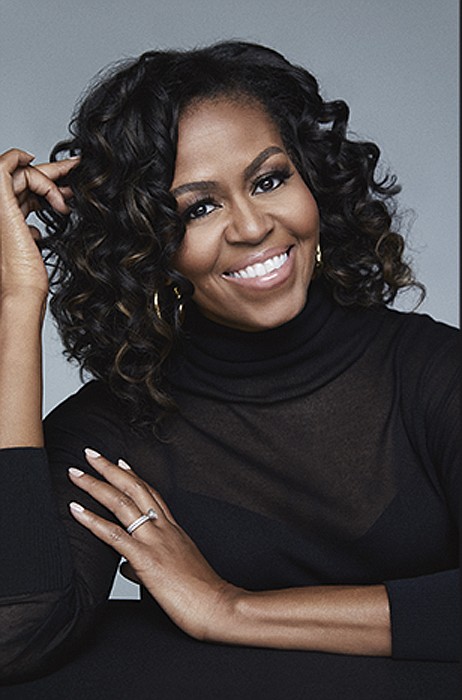 Former First Lady Michelle Obama will make a long-await- ed appearance at the Richmond Forum on June 7.
Initially scheduled for March 2020, Mrs. Obama's sold-out appearance was delayed due to postponement related to COVID-19. She will speak at the Altria Theater and the program will be simulcast to the Dominion Energy Center.
"We know that Richmond was so disappointed when we were unable to present former First Lady Michelle Obama in 2020, and we are so excited to have been able to reschedule the event," said Heather Crislip, Richmond Forum's executive director.
Mrs. Obama's conversation will be part of the Richmond Forum's Speech Debate Initiative, which brings speakers and debates to Richmond area public high schools and middle schools.
The initiative helps provide "life-changing experiences to youths, builds their ability to engage in critical thinking and their confidence," said Ms. Crislip. "We think that speech and debate programs for our youths are an investment in their success, and in our community."
Mrs. Obama, a South Chicago native, has long been in the spotlight for her nu- merous contributions as the only African- American first lady in the history of the United States. Serving as an integral part of the presidency of her husband, former
President Obama, she led multiple initia- tives, most notably her "Let's Move!" campaign, which sought to end childhood obesity within one generation.
Earning a bachelor's degree from Princeton University, in addition to a JD degree from Harvard Law School, Mrs. Obama has shined in countless areas of law and public service, including serving as the vice president of community and external affairs for the University of Chicago. Her memoir, "Becoming", became a New York Times' No.1 best-selling book for multiple weeks.
As Richmonders garner excitement for the June 7 date, The Richmond Forum says it is committed to keeping the event as safe as possible. The program will require masking, photo identification, and full proof of vaccination, including a booster shot. A printed and signed health form will be required.
Ticket holders will be notified of all updates by email, according to the Richmond Forum, which adds that anyone seeking to purchase tickets may sign up on its mailing list at https://richmondforum.org/email/