Author reaches back to family roots for children's book
Holly Rodriguez | 11/10/2022, 6 p.m.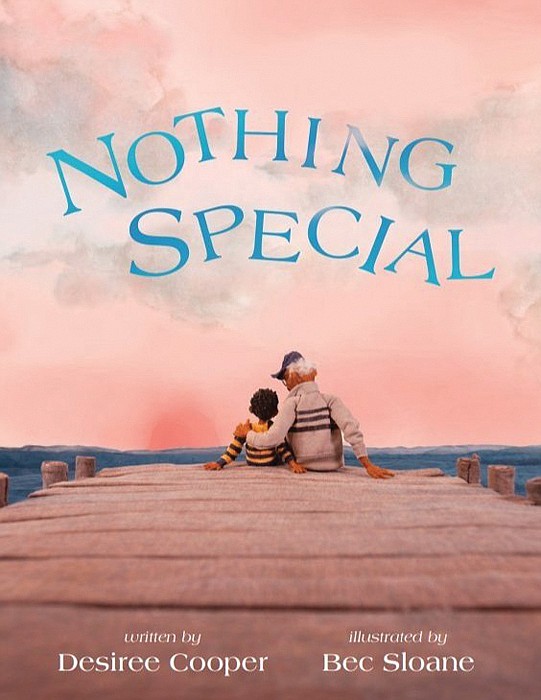 The Great Migration was an exodus of 6 million African-Americans from the rural South to the North and the West between 1910 and 1970. Desiree Cooper's parents were children of the Great Depression, and her family was among those who relocated to leave the trauma of the Jim Crow South.
"When we left, we were leaving white supremacy and Jim Crow behind, but not our family," Ms. Cooper said.
For 47 years, they have returned to the South during the summer to visit family still living here. This tradition partially inspired Ms. Cooper's children's book, "Nothing Special," released in October.
The book tells the story of a little boy, Jax, who visits his grandparents in The South for the summer.
Illustrated by Bec Stone, the story that unfolds is of Jax and his grandfather, "Pop Pop," spending time together and bonding as they do some of his grandfather's favorite activities.
A former attorney and journalist, Ms. Cooper said the book mirrors the relationship that developed between her grandson and her father when her family moved from Detroit back to Virginia to care for her aging parents. And the book itself evolved from an idea that was not working for Ms. Cooper.
"I'd been locked down in six years of caregiving," she said. "I was stuck in trying to write a memoir about my caregiving journey."
A colleague at a retreat suggested that she write a children's book instead.
"I spent the rest of the retreat working on 'Nothing Special,' with characters based on my dad and my grandson."
Switching over from one genre of writing to another — from memoir to children's books — may be a difficult transition for some writers, but not for Ms. Cooper.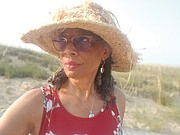 "I recognized the beauty of this story and wove it into the narrative itself, working with an amazing illustrator who was able to visually interpret it."
Experience as a journalist and a flash fiction writer helped Ms. Cooper develop skills in writing concisely, she said. But, it took years for her writing career to begin.
A love of writing led Ms. Cooper to study journalism as an undergraduate. She went on to enroll in law school and worked as an attorney for years before ever receiving her first professional writing assignment. Her path to becoming a published author has had twists and turns, but she said every bit of it was developing her skills as a writer and storyteller.
"You've gotta do some living to resonate with readers," she said. "When I started working as a journalist, I was 56 years old and I realized that in my career, I had been educating myself about work and how people work; from working in a law firm, to distressed communities and classrooms in Detroit."
She said her experiences have given her plenty to say, including sharing the rich African-American history of families who fled North and West out of fear years ago, but still call The South home.
"For people who haven't had that experience, this is an intergenerational buddy book," she said. "Many Black readers in particular will recognize the tradition embedded in the story — returning to The South in the summer to remain connected to family, to our roots."
"Nothing Special" is available on Amazon, Barnes & Noble, and other major book sellers' sites.