Mabel Lighty, gifted math teacher, dies at 83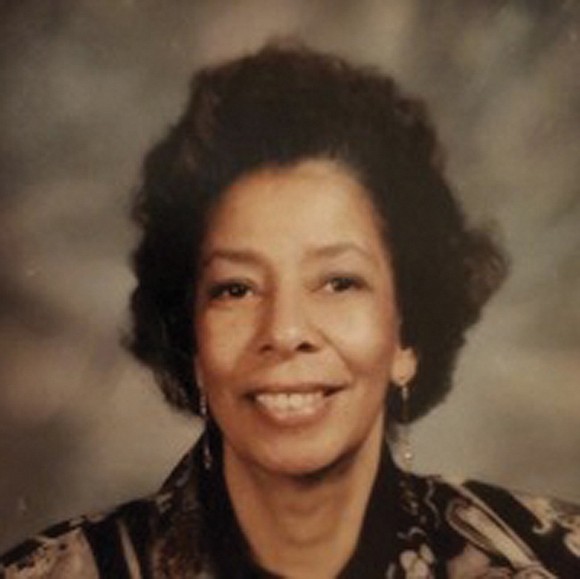 Mabel Eunice Caster Lighty taught math to two generations of Richmond high school students and then went on to teach math for another 14 years at Reynolds Community College.
Described as an enthusiastic and energetic person, Mrs. Lighty earned accolades for her ability to help students master arithmetic basics and advanced math concepts, and for her willingness to tutor any student who still struggled.
"She taught with kindness," said a longtime friend, Shirley H. Seay, a retired teacher and administrator for Richmond Public Schools. "Students who were having problems with math were sent to her because she knew just what to do. She was such a gifted math teacher."
Mrs. Lighty's ability as an educator and her talent for creating quilts and other items with large and small needles is being remembered following her death on Thursday, Oct. 20, 2022. She was 83.
Family and friends paid final tributes to Mrs. Lighty Thursday, Nov. 3, at a memorial service at Joseph Jenkins Jr. Funeral Home.
A Richmond native, Mrs. Lighty graduated from high school at age 16 and joined the faculty of Richmond Public Schools after graduating from Hampton University in 1959.
An RPS teacher for 38 years, she started out at a middle school in South Side and later moved to Maggie L. Walker High School, her high school alma mater.
She spent the final 25 years of her career teaching math at Thomas Jefferson High School.
Though small in stature, "she was a dynamic person who had the energy of two people," said Paulette Bland Gaines, a retired RPS teacher who also taught at Thomas Jefferson. Outside the classroom, "she coached the majorettes, and I coached the cheerleaders," Ms. Gaines said. "We had a great time."
Mrs. Lightly retired from RPS in 1997 but continued to teach and tutor math at Thompson Middle School for a few more years before landing a spot at Reynolds Community College.
Her family said that along with teaching math classes, she created Math Central at Reynolds to provide a place where students who needed extra help could connect with a tutor. She finally retired in 2020 at age 80 after the pandemic hit and shut down public schools at all levels, Ms. Seay said.
Along with playing pinochle, her family said Mrs. Lighty loved to crochet, quilt and cross-stitch to create gifts for family members and at times to sell to others who admired her work.
Mrs. Lighty also was 65-year-member of Delta Sigma Theta Sorority.
Survivors include her husband of 57 years, Lawrence H. Lighty Sr.; a son, Lawrence H. Lighty Jr.; a granddaughter and a great-grandson.