Artist Paul Rucker awarded $2M from the Mellon Foundation and Art for Justice Fund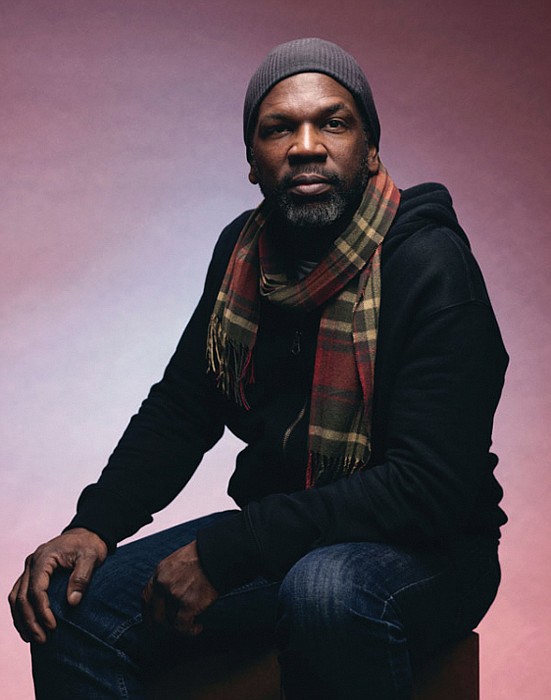 The Mellon Foundation and Art for Justice Fund have awarded multimedia visual artist, composer and musician Paul Rucker $2 million to create Cary Forward — a multidisciplinary arts space, interpretive center, artist/re- searcher residency and archival lending library, according to an announcement by Virginia Commonwealth University.
"The award and future center aim to address false narratives and preserve and promote the omitted histories of race and gender – in Richmond," states a VCU news release.
"This project will support Mr. Rucker's role at Virginia Commonwealth University developing creative collaborations connecting VCU and surrounding communities."
Mr. Rucker is curator for creative collaboration for the VCU School of the Arts and an iCubed Arts Research Fellow.
"Addressing false narratives and the denial of histories are two of the unspoken foundational goals of critical race theory," Mr. Rucker said. "Cary Forward will deliver its programming and initiatives from a place of 'show and tell' in how we approach shows and public engagement. The stories will include the ones that were not taught in school and are now banned."
The space will house artifacts from Mr. Rucker's collection of more than 20,000 items of American history and offer visitors opportunities to connect their everyday experiences with visiting artists and scholars and a corps of traveling docents who will lead dynamic community-centered programs. Regular offerings will include exhibitions, public programs, a banned-book library, digital archives, publications and onsite print and podcast studios.
"At one point in collecting the 20,000-plus artifacts I felt that there was a need to share these items in a way that would be beneficial to addressing false narratives while instilling pride by making things that have been made invisible, visible," Mr. Rucker said.
Cary Forward is expected to open in the fall of 2024 on Richmond's Cary Street, which is named after enslaver Archibald Cary, who supported the Confederacy. His daughter, Constantine Cary, designed the first Confederate battle flag.
Richmond is a hub of highly contested views of history, and Cary Forward will use its vast collection to ensure that the full stories of race and gender are told. Within the collection is one of the largest photo collections of early U.S. incarceration and the convict leasing program, it was announced. Diverse artifacts such as an autographed photo of Frederick Douglass taken just prior to his passing, early photographs of Jesse Owens breaking records at the 1936 Berlin Summer Olympics and American civil rights activist Pauli Murray's full output of writing will enable a study center and loaning library at a scale unfound in the United States.
Through its use of art, historic objects and documentation, Cary Forward will support factual knowledge around histories that include enslavement, incarceration, systemic racism and the destruction of communities, as well as the stories of resilience, perseverance and the thriving communities that once existed in Rich- mond and beyond, the VCU news release further states. It will also offer physical space for community members to gather and actively use their history in planning for Richmond's future.
"We are proud to support Cary Forward," said Agnes Gund, art collector and Art for Justice Fund founder. "Paul Rucker's vision to build a future where all can be celebrated in the fullness of their histories and identities aligns with the fund's mission. Only by acknowledging our country's history of racism and exploitation can we imagine a more just and safe world, free from mass incarceration and systemic harm.We're inspired by artists like Paul who are illuminating the past to secure a better future."