Calls grow to save site of oldest U.S. Black women's benevolent society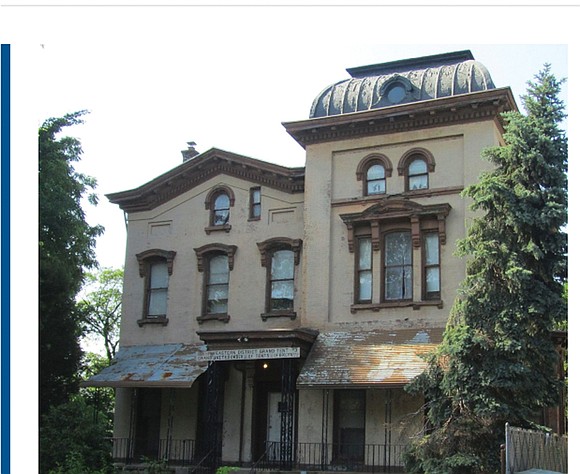 Social justice and community advocates are calling for no taxes to be levied on a mansion that has served as the headquarters for the oldest Black women's benevolent society in America for decades.
The mansion, located at 87 MacDonough St. in the Bedford-Stuyvesant neighborhood in New York, is the chief location for the Brooklyn chapter of the United Order of Tents, which formed in 1848 to provide aid to slaves escaping through the Underground Railroad. The organization was officially chartered in 1883 by Anetta M. Lane and Harriet R. Taylor, two formerly enslaved women, in Norfolk.
The Brooklyn Chapter has owned and operated the mansion since 1945, where it has served as a focal point for community aid of all kinds for more than 70 years. The chapter shifted to become a recognized nonprofit as membership and the dues that helped them pay their property taxes decreased over the years.
However, a decision made recently by the New York Department of Finance to deny the Brooklyn Chapter a property tax exemption has put their ownership of the mansion at risk. The chapter is now working with the Legal Aid Society in New York to appeal the denial.
"The United Order of Tents has been a beacon of light in Bedford-Stuyvesant for more than 75 years," said Essie Gregory, president of the United Order of Tents, Brooklyn, in a statement. "We are working tirelessly so that our organization remains a 'tent of refuge' for decades to come."
"That is why the Department of Finance must approve our application for real property tax exemption."
The Brooklyn chapter plans to seek grants for historic preservation of the mansion that would enable them to repair the building, but the possibility of property taxes has stymied these goals. Legal Aid is looking to appeal the DOF's denial soon, with plans to challenge and disprove the allegations around the building's use and whether the Brooklyn chapter qualifies for a tax exemption.