The Richmond Night Market celebrates the holidays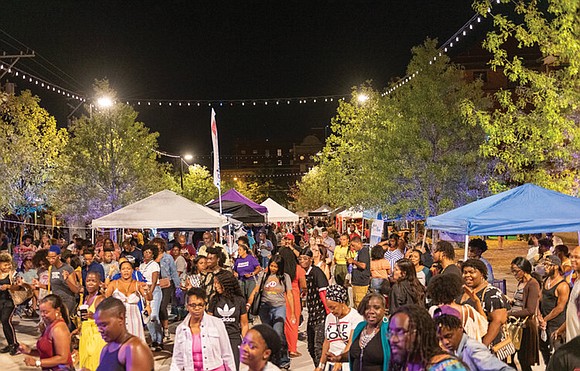 The Richmond Night Market will produce three "Holiday Villages" to celebrate the Richmond community and support of the small business community Dec. 8–11 at the 17th Street Market, 100 N. 17th St.
Holiday Villages will feature local goods, art, food, music and the best of Richmond culture. The Richmond Night Market will collaborate with the Valentine Museum this year, allowing the downtown community the opportunity to shop for holiday gifts on Thursday, Dec. 8, from 2 to 7 p.m., while enjoying live music and more in a block party style.
"Every neighborhood has its own vibe and flavor," said Adrienne Cole Johnson, co-founder of Richmond Night Market. "The food, shopping experience, retailers and services are all unique to each part of the city and we want to recreate that with our Holiday Villages. We want people to shop and buy local, as well as showcase all of the gems in the city."
Artists, small business owners and vendors are welcome, she added.
The Richmond Night Market launched in April 2019 as a monthly gathering in Shockoe Bottom for locals and tourists to shop for clothing, jewelry, visual art, organic products and artisanal food. For more information, visit www.richmondnightmarketva.com.