An eerie tour on Kanawha Canal
10/27/2022, 6 p.m.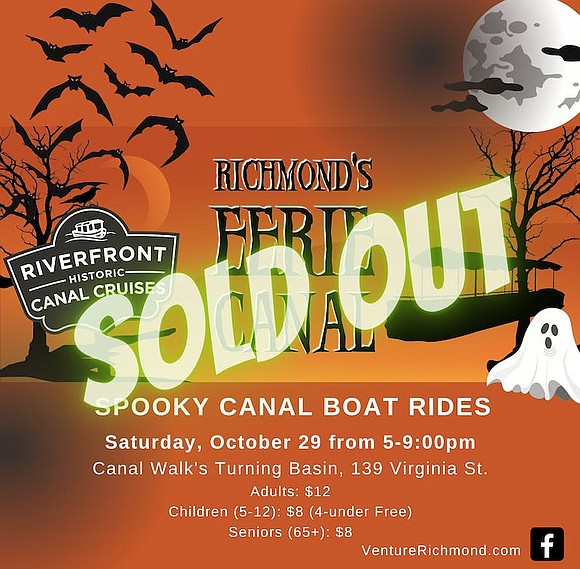 Richmonders looking for a spooky seaside treat on Halloween can do so courtesy of Riverfront Canal Cruises, host of a series of tours on Saturday, Oct. 29.
The Eerie Canal Tours will take passengers through a narrated journey of the Kanawha Canal, as they learn about Richmond's past and the haunted history of some of the city's oldest districts. The tour is intended for the whole family, and children in at- tendance during the tour will receive a candy treat.
The tours will last 20 minutes each, and will leave every half hour, on the hour and half
hour, from the Canal Walk's Turning Basin at 139 Virginia St. from 5 to 9 p.m., with the last boat departing at 8:30 p.m. Admission is $6, but free for children ages 4 and under.
More information is available by calling 804-788-6466 or by visiting www.venturerichmond.com/our-events/camp-kanawha-halloween-cruises/.